EXCLUSIVE: First-Ever Rock the Ed Music Fest Headed to South End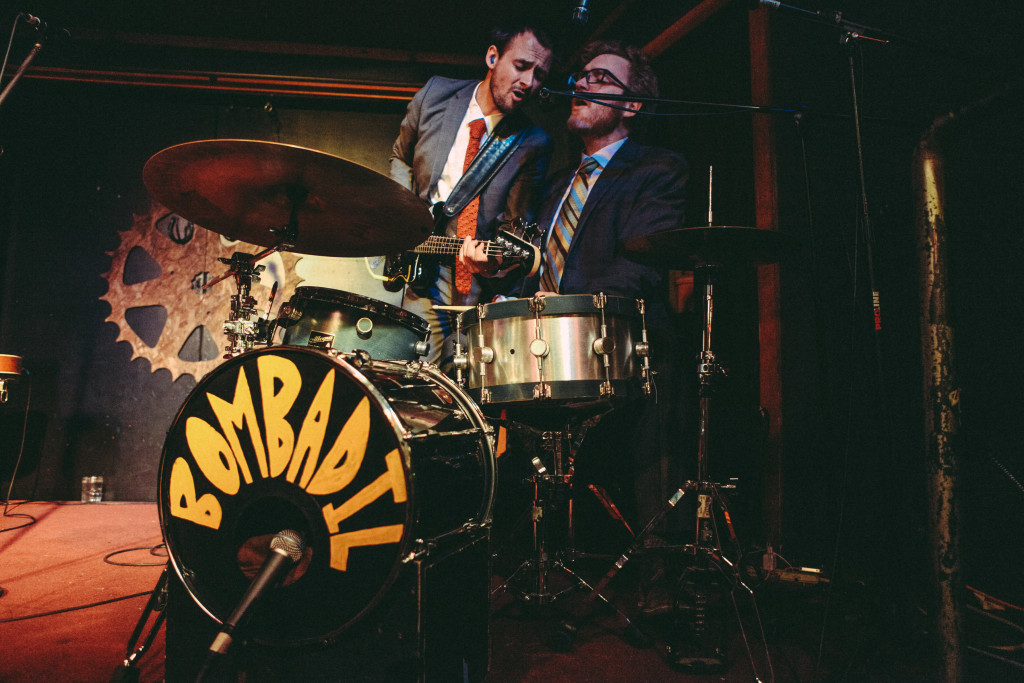 FOR NEARLY A DECADE, the East Mecklenburg High School Foundation has raised funds and developed programs for East Meck students, teachers, administrators, and parents. Foundation members recently reached out to Cameron Lee, founder of CLTure Creative Group and the CLTure blog, with a new idea to raise money: They wanted to start a music festival, and they needed his help. "This was a chance to build something really cool that helps out students and after-school programs," Lee says. "So I jumped at that."
Lee has had a hand in events like DRUMSTRONG Rhythm & Arts Festival, Brewz Music & Arts Festival, and CLTure's own music event. Working with the East Mecklenburg High School Foundation, Lee forged the Rock the Ed Music Fest at Amos' Southend. Food trucks, games, and live music will occupy the South End spot on April 30. And 100-percent of the proceeds go to the foundation.
Lee employs some local faces to enact the "Rock" part of the festival's moniker. Durham folk-pop act Bombadil is perhaps the biggest name on the bill, but the lineup is mostly Charlotte-based: Junior Astronomers, Ancient Cities, Sinners & Saints, Bless These Sounds Under The City, Serfs, and others. Through his work with the Charlotte music scene, these are bands Lee now knows well. But in a growing city, you can never assume that bands and performers are known to everyone. "In Charlotte, it's important that we introduce and reintroduce our bands to the community," Lee says. "This gives us a chance to show new music to people. And any time I get to showcase my favorite local performers, there's nothing better."
Lee emphasizes Rock the Ed Music Fest as a "family-friendly event," making it appropriate for even the students it'll benefit. The event, running 4 p.m. to 11 p.m. on April 30, costs $15 to attend. Buy tickets here. For more information about the East Mecklenburg High School Foundation, head here.
BONUS: Check out Lee's Spotify playlist for the festival below.