Exile in Orrville
Charlotte's airport wrestling match gives off a noxious odor at the City Council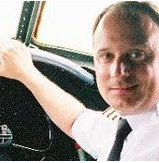 I'm pretty sure "Rolling Turd" was a Dylan tour in the '70s. I could be wrong.
Even if it hadn't produced one of the most memorable quotes by a Charlotte political figure in a long, long time, the Great Queen City Airport Cockfight of 2013 would still go down as one of the city's strangest episodes, ever. Threats of secession seem increasingly popular these days, the civic version of taking your ball (or someone's) and going home; there seems little doubt now that Jerry Orr and whomever he has on his team are determined to preserve the sovereignty of Orrville, except that's a fantasy, and the city's not having it, even if Charlotte ends up losing control of its own airport, as it appears it will.
So you had Shawn Dorsch's bizarre Bartleby the Scrivener act at Monday's City Council meeting and his subsequent removal Tuesday as chairman of the Airport Advisory Committee. It's not unreasonable, I think, for the city to expect the city-appointed chairman of a City Council-appointed advisory board to a city department to reflect city interests. Dorsch, though, having gone behind the council's back to solicit support for a regional airport authority, essentially pleaded the Fifth. "Freedom of speech exists in this country," he told council members.
Well, so does the door that no doubt hit him in the ass on the way out. It'll be interesting to see what position that performance will have earned him under the new management.
If this is how it ends — if this is how Charlotte loses control of its own airport — it's a true shame. They've been intertwined success stories, Charlotte and the airport, like strands of DNA; one couldn't have climbed the ladder without the other, and city leaders from Belk to McCrory to Foxx deserve credit along with Jerry Orr.
But something about the city's efforts to exercise more oversight over what is, after all, a city department apparently struck the director as an unconscionable power grab, and so he decided to stalk away, as he did from the meeting Monday, with a snide response to a reporter's question about whether he thought Dorsch should step down: "I don't think." He should have, months ago. Too late now.