Experience Charlotte Nightlife … In Other Cities
A look at bars and nightclubs that originated in the Queen City, and have expanded elsewhere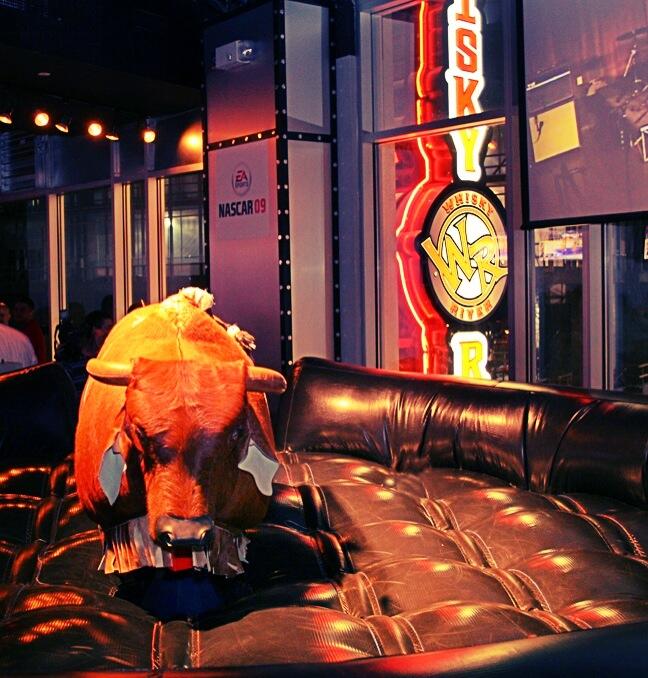 As I've talked about frequently on this blog, Charlotte continues to be home to a growing number of nightlife venues—bars, lounges, and nightclubs. Several new nightspots are scheduled to open before the end of the year (I'll write about each when the time comes), including both one-of-a-kind concepts and those that are opening as the first Charlotte location of a franchise. So it got me to thinking, since Charlotte has become a desirable place for nightlife entrepreneurs to open establishments here, what about venues that opened here first that have spread elsewhere?
Regarding original Charlotte bars and nightclubs that you can find in other cities, here's what I know.
Rí Rá Irish Pub
Rí Rá is the king of this Charlotte bar franchise thing. The original location opened in 1997 in Uptown as an authentic Irish pub, complete with pieces of the bar's woodwork and décor being more than a century old and shipped in from Ireland. You've likely gone to Rí Rá for drinks, food, to hear live music, or to dance, but you might not know that this atmosphere can now be found at 12 locations around the country, including Atlanta, Las Vegas, Atlantic City, and Providence, Rhode Island.
rira.com

Credit: facebook.com/RiRaLasVegas
Rí Rá opened in Las Vegas in 2011.
Whisky River
Dale Earnhardt Jr. has millions of fans around the country, so it's only right that they would love the opportunity to party at the NASCAR star's nightclub. The first Whisky River location opened in 2008 at the EpiCentre, and continues to be one of the city's hottest nightspots. And Dale Jr. and company have gone on to open Whisky River—the bar, dance floor, VIP sections, mechanical bull—in Jacksonville (opened April 2010), a location coming soon to Long Island, and as
The Charlotte Observer recently reported
, WR is scheduled to open next spring at Charlotte-Douglas International Airport.
thewhiskyriver.com

Credit: facebook.com/WhiskyRiverJacksonville
Dale Earnhardt Jr. and country music star Luke Bryan at the grand opening of Whisky River's Jacksonville location in 2010.
Suite
When Suite held its weeklong five-year anniversary celebration in June,
I blogged about
how this nightclub's opening was part of the beginning of the golden era in Charlotte nightlife that started in 2008. Many of you have enjoyed the Suite life at the EpiCentre over the last five years, and for nearly as long partiers have reserved plush VIP sections and danced to music by celebrity DJs at the
Milwaukee location
(opened December 2008), and for the last nearly three years at the
Jacksonville location
(opened December 2010) It's also worth nothing that Jacksonville's Suite is the first of the locations to serve food.
suitecharlotte.com

Credit: facebook.com/Suitenightclubmilwaukee
Inside Suite nightclub in Milwaukee.
Are there other Charlotte-based nightlife venues that have opened locations in other cities? If you know, please share in the comments section below.
Be sure to bookmark www.charlottemagazine.com/Blogs/Dusk-Till-Dawn to stay plugged into Charlotte nightlife. Follow me on Twitter @HollidayInk; email me at jarvish@grownpeopletalking.com.