Express Yourself
Words appropriate for any part of your wedding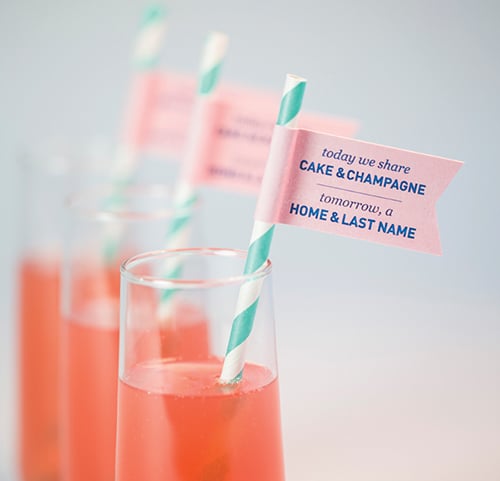 These words offer a fresh take on old cliches. Use them—in vows or toasts, on cocktail napkins or invitations—to convey your feelings about your special day. Although the phrases are new, the sentiments are timeless.
May today's ties outlast tomorrow's troubles.
***
Love is a risk, but you're safe with me.
***
Here's my heart.
***
Family, faith, friends, flowers, food, fun.
***
Weddings—a time when friends become family.
***
Now that we're together, bring on forever.
***
L: living; O: our; V: vows; E: every day
***
Today we share cake and Champagne. Tomorrow, a home and last name.
***
Lead by today's example—express your feelings, overcome your tears, share your love.