Extra, Extra
The Basics of Plus One Etiquette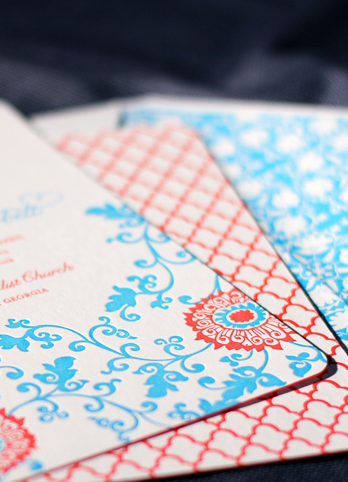 The guest list in itself can cause a great deal of stress and conflict during the planning process. From future in-law requests to disproportionate family sizes, the narrowing down and finalization is not so much a science as it is a matter of compromise. Nonetheless, plus one invitations can add significant volume to the list, and by cutting down this facet, you'll eliminate a great deal of stress when it comes to head count. That said, unlike the primary guest list, plus ones are much more easily dictated by socially accepted norms. So here are a few basic rules of thumb when it comes to determining who gets the extra invite and who doesn't.
Out With The Old. Times have changed since the old, 'no ring, no bring' rule. This standard is most definitely outdated, and if used, will cause more than a few cases of upset. As a general rule, guests who are living with their significant other should be extended a plus one invitation. Of course this will also apply to those that are engaged. Long-term relationships are also widely acceptable–as well as expected, rationale for plus ones.
Age Matters. No need to feel obligated to invite your 17 year old cousin's boyfriend of four years. If a guest hasn't hit his or her 20s yet, don't feel bad about skipping a guest invite in this instance.
Party People. When it comes to bridal party members, you may choose to apply to same rules as above. If he or she is living with, engaged to, or in a long-term relationship with his or her significant other, extend a plus one. Otherwise you have a right to forego. However, tread lightly in this department. You should keep in mind and consider the fact that bridal party members put a great deal of time, energy and funds into being a part of your day. Thus giving even the single ladies and gents the option to bring a date seems only fair.