Eye Candy: Emerson Made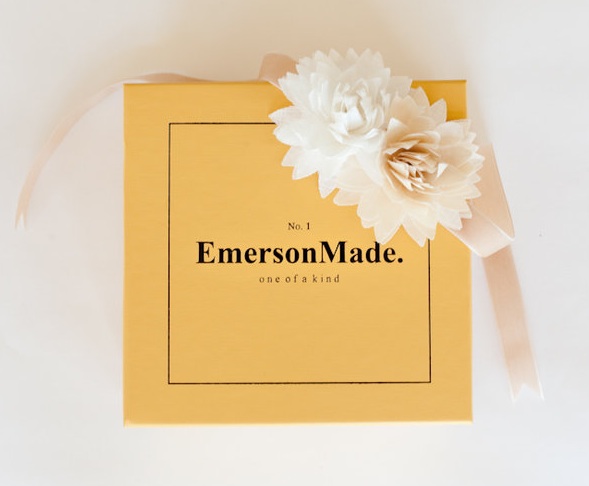 I have a crush on Emerson and Ryan of EmersonMade. They seem witty, fun, creative, talented, and super-stylish and I'd love an afternoon coffee with the two of them. They have that J.Crew-esque style that I love so much—fashion forward with a dash of preppy.
Emerson (wife) and Ryan (hubby) man the Emerson Made ship (a line everything from adorable patterned clutches and floral sash belts to wrist corsages, custom table runners, and ring pillows) on a farm outside New York City. It began with Emerson selling her lovely creations literally on the street of New York City (off of her own outfits, usually) and has now grown into a full product line. Each of the blooms is hand dyed and hand stitched so they're all truly unique.
Take a peek online at emersonmade.com.