Eye Candy: Paper Source Wedding Invitations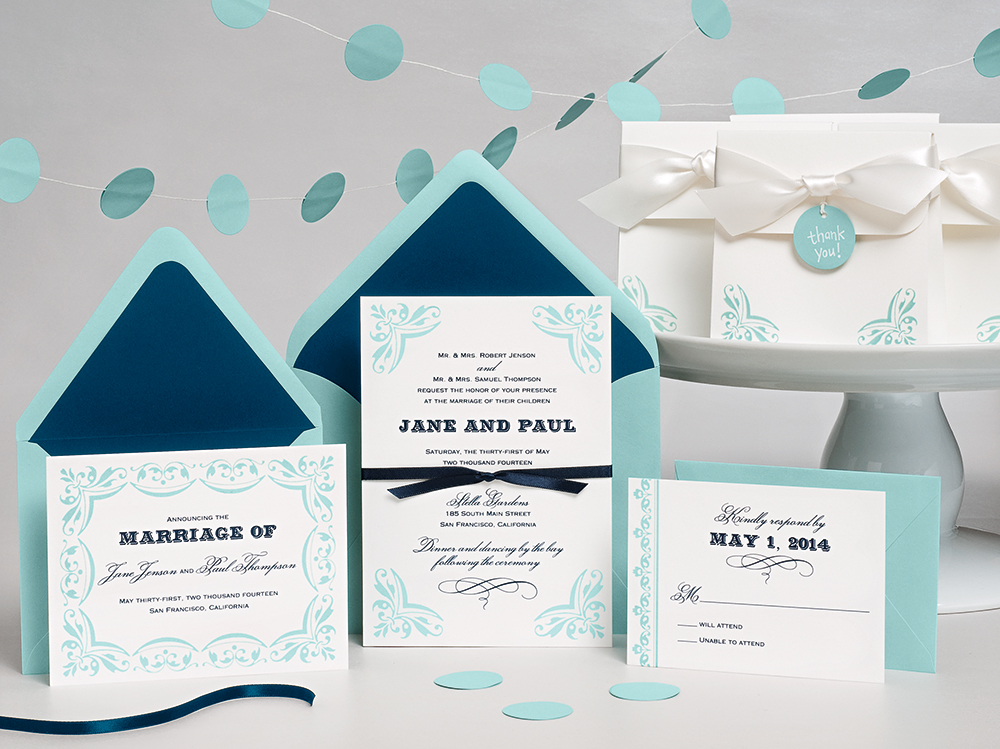 Some people loathe email. I love it! Every single day my inbox is flooded with ideas and photos of gorgeous gowns, flowers, cupcakes (really, who doesn't love a good cupcake?), and amazing invitation designs like the 2010 Wedding Collection from Paper Source. (We have been known to kill a few hours inside the Philips Place location on more than one occasion.)
The entire collection was designed by Paper Source's own design team and offers up choices with embossing, intricate designs, fun borders, or creative type.
The embossed collection is great for a bride who wants a more formal, sophisticated design as details and designs are pressed into the paper instead of being printed upon. For couples looking for a more modern, trendy design, collections like the Playbill, Carnival, and Names with Ampersand (see the Type collection) are playful, creative, and colorful. Find a border design like garland, whimsical lines ,or a decorative print for your invitations (we love the bold vintage marquis theme), then use that same print throughout your event on place settings, programs, menus, party favors, and even your wedding cake. If you want color and fun designs, take a peek at the artwork collection. The Cottage Blooms, Peonies ,and Hydrangea are go-to options for a spring/summer event; the Palm Tree has destination wedding written all over it.
View the entire collection online or in Paper Source's Philips Place storefront at 6800 Phillips Place Court, 704-552-2220.