Faces of Sensoria: CPCC Alums Reflect on Festival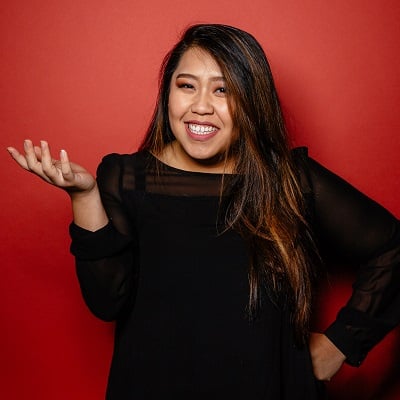 FOR ONE WEEK IN APRIL, the Elizabeth campus of Central Piedmont Community College comes alive with the panels, activities, and stage productions of the annual Sensoria. The multi-medium festival boasts high-profile guests, writers, artists, and performers who are internationally recognized and awarded. And with several of its activities being free, Charlotteans and out-of-towners alike file into the campus.
However, behind the nearly 100 events of the festival (which you can read about here), a more personal story is told in the lives of the 70,000-plus students of CPCC, along with the one-time undergads who have moved into diverse careers. The multi-prong approach of the festival—culinary arts, visual arts, history, opera and theatre, and literature represented—is only an indication of its base audience. Take Ben Basinger, an Army veteran who enrolled at CPCC a couple years ago. Through his experiences at the school and Sensoria, Basinger found a love for fiction-writing, poetry, and visual art. "But that's a lot of people here," Basinger says. "People aren't niche, especially now."
Basinger first approached the festival as something to do between classes. The credit earned by attending the panels and lectures didn't hurt, either. But after his first few days, Basinger says his impression of Sensoria evolved.
"I just thought it would be a community college arts festival," Basinger says. "But the more I dug in, I started meet all of the prestigious guests and artists. And the more people I met generally, I realized how important it was for the neighborhood and the community. It was an incredible opportunity. And that was the thing, it's not enough to just go to these panels. You have to actually talk to people there to see it."
During 2014's Sensoria, Basinger took part in a workshop with then-North Carolina poet laureate Joseph Bathanti. A select few students had their work analyzed by the Appalachian State University professor. "He's a pretty direct person," Basinger says. "To have someone like that sit across from you and tell you your stuff is good, that's something that stays with you for the rest of your life."
For Nalee Thao, a 2014 graduate in the school's advertising and graphic design program, Sensoria was a culmination of project that began in the classrooms of CPCC. A daughter of Mung refugees, Thao developed her skills in design and marketing at the school. Thao says her natural curiosity made the idea for the Doodle Box worth a year of development. "We said, 'Let's get people thinking creatively,"' Thao says. "Life is full of questions people don't ask anymore. We wanted wanted to spark something in adults and in kids."
The box, also dubbed "The Wandering Box of Creative Wondering," prompts passers-by to drop in a fake coin with a question. An artist inside the box then returns the question with another question, in the form of a personalized doodle. Thao says the box was conceived as "a way to promote the arts," but in its younger audience, it became a way to spark the imagination. Though she recently joined the staff of the ad agency Wray Ward, Thao and her former classmates continue to share the wonders of the box with the Sensoria Festival.
"You get this mix of people, and everyone asks questions that are very similar," Thao says. "People would think they wouldn't, but you an 8-year-old girl would ask the same thing as a 35-year-old adult man. That's what the festival is about. Sensoria is a celebration of arts, and really, a celebration of life."
Sensoria runs through April 18 at CPCC. Read about the line-up of offerings here.