Fall Arts Preview 2017
20+ reasons to look forward to the upcoming season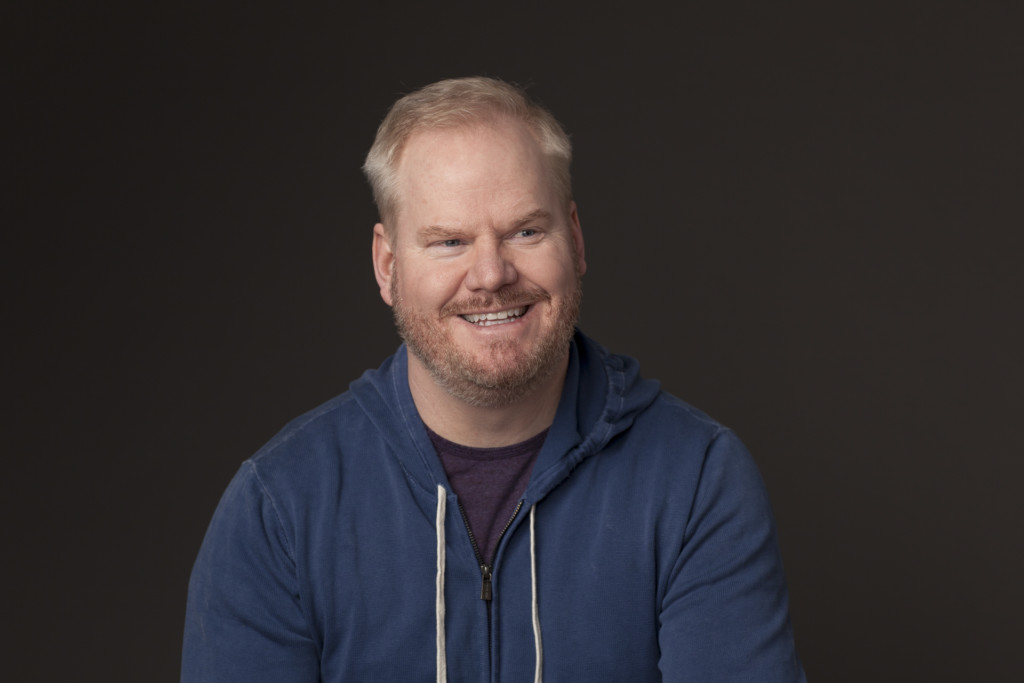 Artist Q&A: Bob Trotman's Sculptures Showcased in Two Fall Shows
A MAN IN A BUSINESS SUIT appears in free fall above viewers; another desperately extends his hand for a shake, even if gallery visitors aren't supposed to touch. These are the sculptures of Bob Trotman. The 70-year-old son of a banker, who lives on a wooded property in Rutherford County that he purchased in the 1970s, has spent almost two decades exploring corporate culture through his satirical works. In high-profile shows at UNC Charlotte Center City's Projective Eye Gallery (September 8-December 14) and Davidson College's Van Every/Smith Galleries (October 19-December 8), Trotman's figures return to the region. He's typically elusive on the specific meanings behind his works, but in an interview with Charlotte magazine, the artist offered some hints.
Charlotte magazine: I've seen your work in Charlotte and other cities, and your idea of a "corporate purgatory" seems to have a particular relevance here. What's it like to see different audiences and demographics interact with your work?
Bob Trotman: Most of the interactions I know of come from museums. I don't leave my house very much. And my favorite reactions I hear of are from children, who are so open. It's not political; it's just grown-ups to them. I don't see there being one right way to see any of these.
I've heard specific meanings, like religious stuff—which is (rarely) the intention. I feel like I've succeeded in sparking any real reaction, even if they go off in a way I didn't intend.
CM: Well …
BT: Are you going to ask me (for) the real message or something? (Laughs.)
CM: Well, no. I know you'd rather not give any specific intention, other than broader ideas of humor, power, and submission. But I want to ask about there never being an attempt to place or date these suits and haircuts in the year they're created.
BT: Very good observation. Well, I think the audience usually sees them as retro, which is more than I intend. I'm not trying to, but I'm going back to my childhood in the 1950s.
To me, I'm still a child and they're still grown-ups. But I'm really not trying to have these sculptures appear as either retro or up with the current fashion trends with polos. I have to place them in a certain attire to convey the corporate life, though.
CM: In galleries in Charlotte, you'll find folks inside and outside the corporate world. When you do have those rare conversations with viewers in person, what do you discover?
BT: I find a lot of times the people who talk to me are the ones I'm parodying, and they're the ones who buy it.
CM: So they're introspective, self-aware people?
BT: I think a lot of times I am trying to say something about the system, and they see it as a bad day at the office. So for them, it's cathartic because they have to act dignified. But with a sculpture where everything is out of control, that might be something that they usually can't express otherwise. Again, it's not my intention. But I think that's what happens.
---
Goodyear Arts Settles in at Camp North End
The residency project moved to the former military and industrial site this summer. With more than 20,000 square feet of space, a separate 2,000-square-foot gallery, and an "outdoor sculpture lawn," Goodyear Arts firmly plants itself inside the 75-acre site.
---
Culture Feast Spreads to Cornelius
Two tables are set for the fall incarnation of Culture Feast. The event, during which diners enjoy food in the streets of uptown and arts groups perform, now has a second, companion feast in Cornelius on the same night.
Performers from arts organizations will parade through diners at NASCAR Hall of Fame Plaza and on Catawba Avenue in downtown Cornelius on September 8.
In past years, performing groups included the Jazz Arts Initiative, Nouveau Sud Project, Carolina Voices, Opera Carolina, and Carolinas Latin Dance. After the meal, music will be provided by RevelWood Mission in uptown and the Lake Norman Big Band in Cornelius.
---
And I Quote: Great Lines from Comics with Upcoming Dates
Dave Attell (September 14-16, Comedy Zone)
"What's the two things they tell you are healthiest to eat? Chicken and fish. You know what you should do? Combine them, eat a penguin."
Sinbad (September 21, 23-24, Comedy Zone)
"I'm under stress. They killed me on Wikipedia. They killed me. And I didn't stay dead long enough to sell no DVDs. I didn't even stay dead long enough—I was too stupid. I should've stayed low. I should've laid low. I could've been gone for a year; I'd have made money. And then I'd have risen from the dead."
Jim Gaffigan (November 10, Spectrum Center)
"I'm from Indiana. I know what you're thinking: Indiana … Mafia. But in Indiana, it's not like New York where everyone's like, 'We're from New York and we're the best,' or 'We're from Texas and we like things big.' It's more like, 'We're from Indiana and we're gonna move.'"
---
Charlotte Symphony Takes a Deep Dive into Beethoven
Ludwig van Beethoven penned dozens of masterworks that endure 190 years after his death. A string of Charlotte Symphony Orchestra shows covering Beethoven pieces begins with Yefim Bronfman, a famed pianist, performing alongside the symphony. All concerts are staged at Belk Theater:
Yefim Bronfman Plays Beethoven's Emperor Concerto (September 12)
Beethoven Symphony No. 9 (September 22-24)
Mozart & Beethoven (October 27-28)
Beethoven Violin Concerto (November 17-18)
---
Three Gallery Shows to See this Fall
Stories in Stillness
Works by Christopher Clamp
Jerald Melberg Gallery
September 16-October 28
Recent Works
Works by Elliott Puckette
SOCO Gallery
September 13-October 27
In Focus/Enfoque:
Contemporary Photography in Mexico
LaCa Projects
September 14-November 4
---
By the Numbers: RENT
September 26-October 1 Belk Theater
The Jonathan Larson rock opera Rent exploded onto Broadway two decades ago. The show comes through Charlotte on its 20th anniversary national tour. Below, find some key numbers to keep in mind ahead of the show.
1996: The year Rent opened on Broadway
525,600: Figure sung in the flagship tune "Seasons of Love," referencing the number of minutes in a year
5,123: Performances in the original, 12-year Broadway production
122: Number of years since the writing of La Boheme, the Puccini opera on which Rent is loosely based
4: Tony Awards, including "Best Musical," and six Drama Desk Awards (and a Pulitzer Prize)
Also at the Belk:
Finding Neverland (October 3-8)
The Red Shoes (October 17-22)
The Sound of Music (November 24-26)
---
Opera Carolina Presents a Classic Opera
Opera Carolina offers its take on Cyrano de Bergerac, the classic tale about a woman torn between two suitors. Yes, the story is sung in the original French lyrics. But fret not: English subtitles will be projected at Belk Theater. Performances are on November 4, 9, and 12.
---
Three-Word Advice: Four Fall Festivals
These longtime Charlotte festivals come back this fall. Here are the dates, along with brief advice on what your top priority should be at each one:
Yiasou Greek Festival (September 7-10, Holy Trinity Greek Orthodox Cathedral)
"Try the baklava."
The Great Pumpkin Fest (September 16-October 29, Carowinds)
"Rides before snacks."
Festival in the Park (September 22-24, Freedom Park)
"Buy local art."
Latin American Festival (October 14, Symphony Park at SouthPark Mall)
"Wear dancing shoes."
---
Fall Works from Charlotte Ballet
The new season centers on new pieces from ballet luminaries. This Knight Theater performance (October 19-21) most notably includes a collaboration with the Jazz Arts Initiative in the program finale of Elsa Canasta, which is set to Cole Porter music and performed with a live jazz singer. Charlotte Ballet artistic director Hope Muir was in the original cast of Elsa Canasta when it premiered in London in 2003. This program marks the first time the work will be performed in the U.S.
---
The inaugural event at the Albemarle Road Recreation Center (September 2) has live music, vendors, food, and more. The multi-genre lineup of musical acts includes funk act The Queen's Guard Featuring Blanche J, David Russell and The Port City Blues, Afro-Cuban jazz player BreakOn'Em Davis, Malakia Janelle, J-Quin, and R&B singer Ashanti Munir.
---
Levine Museum Takes a Trip to Camp Greene
Splendid Service: Camp Greene & the Making of a New South City (October 14-March 25, 2018) centers on the history of the former military site in Charlotte.
This year is the 100th anniversary of Camp Greene's founding. The facility, named for the Revolutionary War general Nathanael Greene, was the training ground for 60,000 soldiers during World War I. It spurred growth in the region, with wartime industries and abundant jobs. The exhibit looks at that wide-ranging wave of change, with ramifications still felt in the city today.
---
Eat the Runt: A Production With 40,000 Possibilities
Eat the Runt (Sept. 7-23), a collaboration between Donna Scott Productions, the Charlotte Art League, and the Harvey B. Gantt Center for African-American Arts + Culture, is a satirical play that parodies an everyday office environment. But here's the thing: You're never going to see the same show twice.
Before each performance, the cast gives a quick audition for the crowd, and then audience members use smartphones to pick which actor will play each part. With the jokes and cast roles changing nightly, it's guaranteed to be different each time. This means each of the actors in Eat the Runt has to learn all of the parts and lines. Charlotte actors Kevin Aoussou, Tracie Frank, Jennifer Grabenstetter, Andrea King, Erica Ross, Stephen Seay, Kevin Shimko, and Stephen West-Rogers took on this responsibility.
The opening night performance on Sept. 7 will be held at the Gantt Center. All other performances will be at the Charlotte Art League in South End.
---
Blumenthal's 25th: Leslie Odom Kicks Off a Yearlong Celebration
Blumenthal president/CEO Tom Gabbard calls the next season a "yearlong party," and the organization has quite the guest kicking things off. Leslie Odom Jr., the man who originated the role of Aaron Burr in the Broadway megahit Hamilton and won a 2016 Tony for his efforts, leads Blumenthal's 25th season with a night of songs and storytelling.
The event is titled Celebrating Big Dreams: Leslie Odom & Guests (November 14). "We're telling the story of the big dreams behind building a performance art center, the big dreams of the people who've spent the past 25 years here, and the big dreams of the future," Gabbard says. "It gives us a chance to celebrate what's been achieved, but also, looking forward to the next 25 years."
---
A New Music Festival in Charlotte
This one is for the young'n's. The Breakaway Music Festival (Oct. 14) at AvidXchange Music Factory includes electronic dance music DJ Zedd, rapper Lil Dicky, Blackbear, SuperDuperKyle, and Cheat Codes.
---
The Year of Fashion Begins at the Mint Museum
In the next year, the Mint Museum celebrates fashion with multiple exhibitions and events. William Ivey Long: Costume Designs 2007-2016 (September 23-June 3, Mint Museum Uptown) looks at the costume designer's contributions to theater and TV productions in the past decade. These shows include Rodgers and Hammerstein's Cinderella, The Rocky Horror Picture Show: Let's Do the Time Warp Again, Grease Live!, and more.
But for the unfamiliar, here are just a few shows the Raleigh native contributed to before 2007: The Producers, Hairspray, Grey Gardens, and Crazy For You.
---
Charlotte's longest-standing theater troupe has a stacked season that opens with Aida (September 8-24)—the Elton John-Tim Rice reimagining of the Verdi opera set in ancient Egypt. The Grapes of Wrath (October 27-November 12) is based on the Steinbeck novel about Oklahoma sharecroppers heading West.
---
Jay-Z Brings 4:44 to Spectrum Center
Jay-Z returned with his 14th studio LP in June, 4:44. The title track and lead single, "4:44," is named for the time of morning when the superstar supposedly woke up to record the track as an apology to his wife, Beyoncé, for presumed infidelity. (Our fact checker was unable to confirm what exactly happened between the celebrity couple.) The Brooklyn-raised rapper arrives November 16.
Other acts at Spectrum Center:
Ed Sheeran (September 3), Bruno Mars (September 14), Katy Perry (September 27), Fall Out Boy (November 3), Imagine Dragons (November 8)
---
One Season, Several Shades of Country
Depending on what type of country fan you are, you'll likely find something you want this fall.
Folk country: John Prine (September 16, Belk Theater)
Pop country: Brad Paisley (September 8, PNC Music Pavilion)
Country rock: Zac Brown Band (October 5, PNC Music Pavilion)
---
Here are our recommended recent tracks by acts performing at NoDa's biggest rock venue this fall (with date of show).
1. The Mountain Goats (Sept. 5) – "Rain in Soho"
2. Wye Oak (Sept. 28) – "Watching the Waiting"
3. Conor Oberst (Oct. 15) – "Too Late to Fixate"
4. The Lone Bellow (Nov. 7) – "Then Came the Morning"
5. Rhiannon Giddens (Sept. 30) – "Come Love Come"
6. Mandolin Orange (Oct. 12) – "My Blinded Heart"