Fall Arts Preview
From an early draft of the Emancipation Proclamation to a tasty collaboration between craft breweries and the symphony, fall is the busiest season for Charlotte culture. Here's a look at some of the highlights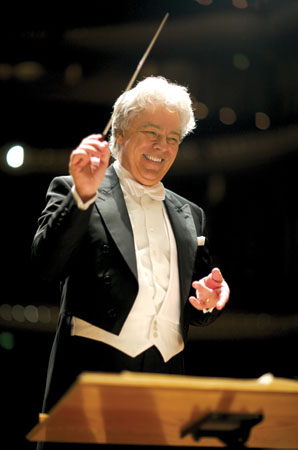 Bachtoberfest, Oct. 25
Good beer and classical music are two of Germany's greatest assets. Bachtoberfest: Bach & Beer, co-hosted by the Charlotte Symphony Orchestra and the Alemannia Society of Charlotte, brings them together in a toast to the season.
Gather your friends and mingle in the courtyard outside the Knight Theater, where local brews from Rock Bottom and Triple C Brewery will be available to sample. Pair your lager with bites from Pineville's Waldhorn Restaurant, known for its authentic German specialties like schnitzel, pretzel rolls, and apple strudel. Finish it off with a smooth German chocolate, courtesy of Mostly Chocolate chocolatiers.
Drinks are permitted in the theater, so sit back and sip while Christopher Warren-Green, the symphony's music director, conducts this KnightSounds concert featuring Bach's "Double Violin Concerto," Wagner's "Ride of the Valkyries," and other music by German and Austrian composers.
The festivities, food, and an oompah band will continue after the show. Knight Theater. Tickets $29. 704-972-2000, charlottesymphony.org. —Hannah Taylor
---
The Kinsey Collection, through Oct. 12
Los Angeles philanthropists Bernard and Shirley Kinsey live by the motto "To whom much is given, much is required." During their 46 years of marriage, they have accrued art and artifacts that tell 400 years of African-American history in the United States.
The Kinsey Collection: Shared Treasures of Bernard and Shirley Kinsey—Where Art and History Intersect has been displayed across the country and includes work by Charlotte's own Romare Bearden. One of the artist's collage works, Falling Star (1979), reflects his personal experiences living in the rural South. "The strongest part of the collection itself is that it puts the objects in a larger historical context," says Jonell Logan, director of education and public programs at the Harvey B. Gantt Center for African-American Arts + Culture. "It provides a way for visitors to get a sense of history and culture using different media."
Among the other must-see items: original letters by Dr. Martin Luther King Jr., an original copy of Phillis Wheatley's Poems on Various Subjects Religious and Moral from 1773, and an early version of the Emancipation Proclamation, which turns 150 this year.
Harvey B. Gantt Center for African-American Arts + Culture. Tickets $6-8. 704-547-3700, ganttcenter.org. —Madeleine Bradsher
---
Good People, Oct. 17-Nov. 9
After losing her job as a cashier at the Dollar Store, Margie Walsh is struggling to make ends meet. She tracks down her now-wealthy, former high school boyfriend in the hopes that he'll give her a job but discovers he's not interested in charity. So she starts digging into his past, hoping to use the dirt she discovers to blackmail him.
Carolina Actors Studio Theatre artistic director Michael Simmons has been working to bring this Tony-nominated Broadway show to Charlotte for two years. "The play is driven by a heroic female character who is anything but ordinary," says Simmons. "She's not your sophisticated, attractive ingénue. She's rough and tumble, magnetic and flawed. Everyone can see a bit of Margie in themselves."
The play helps fulfill CAST's goal of performing more works with women as directors, playwrights, or in lead roles. On Broadway, Margie was played by Frances McDormand, who won a Tony Award for best actress.
Good People was nominated for a Tony Award for best play in 2011 and 2013. Critics praised the authenticity and complexity of its characters.
"The dialogue and characterizations are very powerful," says Simmons. "It's a fast-paced, cinematic play that goes seamlessly from one scene to another."
Carolina Actors Studio Theatre. Tickets $18-28. 704-455-8542, nccast.com. —H.T.
---
Willie Kohler and David Skinner, Oct. 4-26 and Nov. 1-30
Chicago artist Willie Kohler spends weeks alone in the New Mexico desert and the mountains of Nova Scotia, camping and sketching the landscapes by hand. He then renders scenes in watercolor before bringing them back to his studio to paint oil versions on canvas. For his October exhibition at the Elder Gallery in South End, he's producing a new body of work. "Kohler is young and dynamic," says Larry Elder, owner of the gallery. "He's in tune with nature and is a spiritual person; he's almost a surrealist."
Willie Kohler's New Song gives a taste of what's to come at the Elder Gallery in South End.
For November, the gallery will display works by California painter David Skinner, who is also known for his landscape paintings. Skinner was awarded a fellowship to paint in Ireland, and he's been sending his creations back to the gallery as he travels. "He has a really contemporary painting style, while the subject matter is very traditional, which makes for a good mix," Elder says.
Elder Gallery. Free. 704-370-6337, elderart.com. —M.B.
---
But wait, there's more!
THEATER
Sept. 6-22 | Gypsy, Theatre Charlotte. theatrecharlotte.org
Sept. 13-Oct. 5 | Bloody Bloody Andrew Jackson, Actor's Theatre of Charlotte. atcharlotte.org
Oct. 3-20 | An Evening With Tennessee Williams, Davidson Community Players. davidsoncommunityplayers.org
Oct. 16-20 | Potted Potter: The Unauthorized Harry Experience—A Parody by Dan and Jeff, McGlohon Theater. carolinatix.org
Oct. 18-27 | Little Shop of Horrors, Matthews Community Center. carolinatix.org
DANCE
Oct. 17-19 | Carmen, North Carolina Dance Theatre. ncdance.org
KIDS
Oct. 26-Nov. 10 | Hansel and Gretel, Children's Theatre of Charlotte. ctcharlotte.org
Nov. 9-17 | Narnia, Davidson Community Players. davidsoncommunityplayers.org
CONCERTS
Sept. 12 | Art to Poetry to Music, Knight Theater. carolinatix.org
Sept. 19 | Queens of the Stone Age, Time Warner Cable Uptown Amphitheatre. livenation.com
Sept. 21 | Charlotte Symphony Pops: Chicago, Belk Theater. charlottesymphony.org
Oct. 8 | Aimee Mann, McGlohon Theater. carolinatix.org
Oct. 9 | Michael McDonald, Knight Theater. carolinatix.org
Oct. 15 | They Might Be Giants, Neighborhood Theatre. carolinatix.org
Oct. 30 | Reverend Horton Heat, Tremont Music Hall. tremontmusichall.com
Nov. 8 | The Stray Birds, Great Aunt Stella Center. folksociety.org
OPERA
Oct. 19-27 | Aida, Belk Theater. carolinatix.org
COMEDY
Oct. 3-5 | Judah Friedlander, Comedy Zone.cltcomedyzone.com
ART INSTALLATIONS
Sept. 6-28 | Tossed & Found, Charlotte ARTery. charlotteartery.org
Sept. 20-Nov. 16 | Joseph Herscher: The Dresser, McColl Center. mccollcenter.org
MUSEUMS
Sept. 22–Jan. 19, 2014 | Inventing the Modern World: Decorative Arts at the World's Fairs 1851-1939, Mint Museum Uptown. mintmuseum.org
Oct. 20 | Bechtler Ensemble features works by Charlotte composers, Bechtler Museum of Modern Art. bechtler.org
—Compiled by Josh Lanier