Fall Transistion Sales: Nordstrom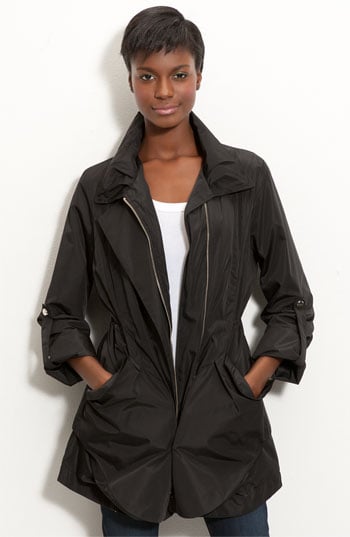 It's (fall) wardrobe transistion time, guys, which means it's the ideal time to stock up on timeless staples for a pretty penny less than they were and will be next season.
As someone who scours fashion for a living, this is the biggest tip I can pass along: think ahead, and save, buy in the moment, and spend. It's the time to buy light-weight transistion blazers, colored denim, last season's blouses, nude shoes and summer cocktail dresses that cleverly masquerade as fall frocks when chosen in the right color palette.
Here's why: it's hot here well through October, but it's human nature to be persuaded, style-wise, by the calendar's date. A tank top and shorts feels silly in the fall, even when it's scorching outside, but a light-weight blazer and heavy-weight, textured shorts feels right (and cool, literally); nude pumps will be marked down as summer surplus, but they can and should be worn year-round; colored denim isn't going anywhere, and if you're iffy on neons in November, opt for primary colors (which will also be marked as summer sale items), and wear with ballet flats or boots; summer-cut cocktail dresses work perfectly for cool weather parties when paired with a pashmina and tights and when chosen in rich colors, like jewel tones–royal blue, fuschia, and jade–which are all over the summer sale shelves at the moment.
Nordstrom kicks off this transistion wear sale series, with mad markdowns on women's, men's and kids' items. Among the designers on discount, you'll find Vince Camuto, Nina Ricci and Lanvin, and among the goods–clothing, accessories and shoes (up to 40 percent clearance).
The deals are so fab that I actually just interruped this post, mid-research, to order a Bebe Anorak (it reminds me of the Ali Ro one I dream about but can't afford) for $63 (originally $128). Yeah; you might wanna get on that.