Fall Wedding Gown Trends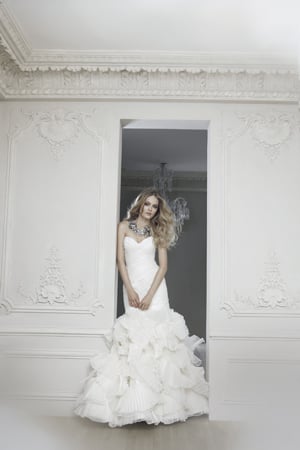 Designers this spring showcased several exciting new trends for the fall season at bridal market, leaving brides with countless stylish options for their upcoming weddings.
In addition to the trumpet silhouette gowns, brides can anticipate ball gowns and details such as side bustles and tulle overlay to start popping up on the hangers of Charlotte's top bridal boutiques. Here's a look at a few of those gowns available locally.