Fare Thee Well, Harry Jones
Honestly, it was about time to dismiss a county manager who failed to manage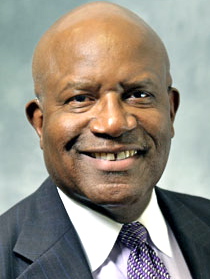 To err is human; to cop an attitude about it was always Harry Jones' way, and it seemed the more holes he and his staff stepped in, the worse his attitude got. If he'd just shown a bit of humility — a touch of contrition over the reval mess, the DSS mess, the Grayce Crockett settlement mess, the assorted other messes in his 13-year tenure as Mecklenburg County manager — he might have lasted. Goodness knows he caught enough breaks over the years.
But county commissioners finally canned him tonight, appointing longtime General Manager Bobbie Shields to fill in as interim county manager until a permanent replacement arrives in the fall. You could see this coming once Pat Cotham assumed chairmanship of the board and all but promised to overturn desks in the county offices. Tonight, she told Jones that his office would be secured and his belongings mailed to him. Cold-blooded, but not unwarranted.
Staffers, many weeping, embraced Jones as he left, which isn't that surprising considering his tenure and the us-against-the-world atmosphere he always seemed to cultivate in the manager's office. Last fall, Jones complained when the board denied him a raise when he felt he'd earned a 4.5-percent pay increase; certainly he stood by his people and himself, to his, his office's and ultimately taxpayers' detriment. That's why he's out the door. He certainly earned that.