Farewell to the Big Cat
In the Charlotte Jerry Richardson helped build, no legacy is permanent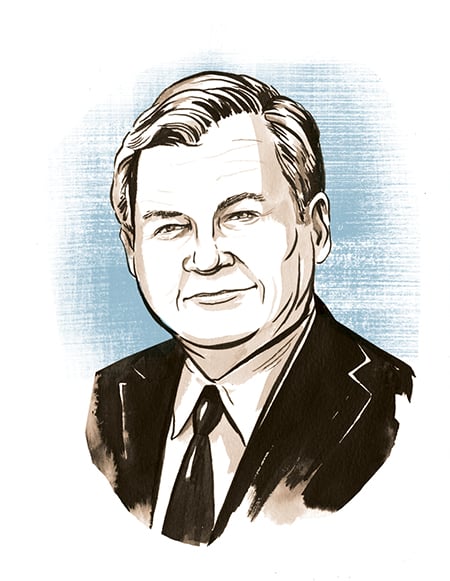 Of course Jerry Richardson's legacy is complicated. Our city gets more complex by the day, and so does our understanding of its history. If we were in 2015 and not 2023, this would be a paean. But the Big Cat did some unsavory things along with the undeniably important ones, and that's why David Tepper was in the position Thursday to speak on behalf of the franchise Richardson founded. "He was incredibly gracious to me when I purchased the team," Tepper said, "and for that I am thankful."
It's up to each of us how thankful we should be. We ought to give Richardson his due as only the second NFL team owner, after George Halas, who played in the league; as the businessman who built a small empire with Hardee's; as the leader who brought professional football to the Carolinas and, perhaps, was the only person who could have. "With the arrival of the Panthers in 1995," Tepper said in the team's official release Thursday, "he changed the landscape of sports in the region and gave the NFL fans here a team to call their own." No one can deny that.
But we can acknowledge other relevant facts. Richardson was 86, the product of an era whose time, for better or worse, has passed. He was old-school by nature and demeanor. Even in his 70s, after a heart transplant, he intimidated his fellow NFL owners, who referred to him as "Mr. Richardson," certainly not "Jerry."
But that era is over. The team took the statue down. The new owner brought (gasp!) rock concerts and soccer to Bank of America Stadium. Perhaps Richardson's greatest and most lasting gift will be the foundational role he played in building a city that could, and will, thrive without him.