Farmers Market Finds, Part 3
The plethora of summer bounty is inspiring chefs throughout Charlotte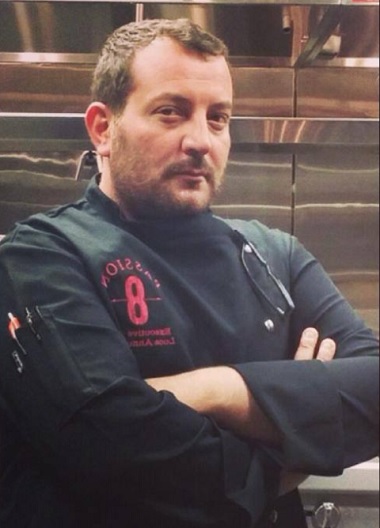 As the heat of summer continues, one of the up sides is the abundance of fresh produce pouring into Charlotte's farmers markets. Chefs throughout the Queen City are grabbing at the fruits and vegetables, Chef Luca Annunziata of Passion8 among them.
Q: Which farmers markets do you tend to frequent; or are you more of a farm and you-pick guy?
A: As of right now, my routine on Saturday is four local markets including Matthew's, Waxhaw Farmers Market, Tyvola Regional Market and Atherton Market. During the week, we have a few different deliveries from our farmers including Tega Hills, Wild Turkey Farm, Bells Best, and a few from Asheville.
Q: Favorite summer veggie or fruit to work with?
A: My favorite summer vegetables are tomatoes and eggplant. Our farmers produce incredible varieties from mini tomatoes to different heirloom varieties. The fruit I love (when we can use it) are gooseberries, peaches and strawberries.
Q: What's the oddest ingredient you found at the market this time of year that you just HAD to make an entree out of?
A: Zucchini blossoms from Mindy at Tega Hills Farm because it reminds me of my roots. In Italy, zucchini blooms are a staple item this time of year, and every summer we make sure that blooms are incorporated somewhere on our menu. The way I look to make them is by stuffing them. At Passion8, we change the filling … depending on the produce coming from the market. Zucchini blossoms that we use at Passion8 are sold at the Matthew's Farmers Market from Tega Hill Farm. Stuffed blossoms are a favorite meal where I am from.
Chef Luca has included his recipe for both stuffed and unstuffed zucchini blossoms below.
INGREDIENTS
Vegetable oil (for frying)
1 1/4 cups all-purpose flour
1 teaspoon kosher salt
12 ounce chilled Pilsner, lager style beer, or club soda (Pellegrino water also works)
Zucchini blossoms (stamens removed; about 2 dozen)
Salt
For unstuffed blossoms, In a large pot, heat about 2 inches of oil over medium heat until a deep-fry thermometer reads 350°. Combine flour and salt in a medium bowl, then whisk in beer or Pellegrino water or club soda until almost smooth (some small lumps are welcome but very important don't over-whisk the batter or you'll deflate the mix).
One by one, dredge the blossoms in batter, shaking off the excess; gently lay them in the oil, without crowding the pan. Cook, flipping once with a slotted spoon, until golden brown for 2-3 minutes total. Transfer to paper towels to drain. Sprinkle with sea salt.
For an even lighter, crispier crust, fold three stiffly beaten egg whites into batter and proceed as above.
For stuffed blossoms, combine 1 cup of cheese (right now I'm using bosky goat from Waxhaw), 1 tablespoon freshly chopped local mint or basil, and 1/2 teaspoon finely grated lemon zest in a bowl (should be enough filling for about 16 blossoms). Season with kosher salt and freshly ground black pepper. Using a spoon, gently fill each blossom with about 1 tablespoon of cheese mixture, then dip into batter and fry as above. The filling is up to you, but the trick is to always incorporate some kind of cheese to make sure that you are able to pinch and close the blossom when they are stuffed.