Farmers' Market Grows Community in Matthews
For nearly two decades, Pauline Wood has been redefining local food in Matthews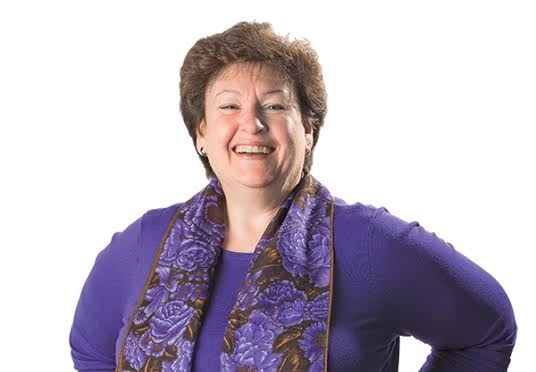 It's the middle of kale season when Pauline Wood and I sit down for lunch at Santé, a small, French-themed restaurant across the street from the Matthews Community Farmers' Market.
This week has been frigid, and Wood is worried about what the cold snap did to local produce. "Who knows what we'll have this Saturday?" she says. "It might be a really small crowd."
Since Wood, 57, became the market's manager and only employee 19 years ago, the market has surged in size and reputation. On a packed summer morning, more than 1,800 people pass through the white picket fence, visiting with about 35 vendors selling everything from cucumbers to chorizo. What sets the Matthews market apart from other produce bazaars across our region is its strict rules on the food's origins. Everything sold at the market must be grown, raised, or made within 50 miles of Matthews. Wood says this is nonnegotiable. "Our definition of 'local' is very local."
We pause to order. Wood chooses a hot ham-and-Brie sandwich that arrives on a flaky croissant, next to a salad of mixed greens. I go with a roasted-beet-and-goat-cheese salad.
The chef at Santé supports local farmers, so there's a good chance something on both of our plates came from the market.
Wood says the focus on hyper-local products draws chefs from across the region early on Saturday mornings. "They know that they don't have to do very much to produce that's so delicious. They don't have to dress up something this fresh."
As she talks, I pick up a hint of a Connecticut accent. "People still ask me, 'Where are you from?'" she says. "And I've been here 28 years."
She moved here in 1985 with her husband, a North Carolina native, to raise their family. Wood spent years as a newspaper reporter and editor, and the change in pace—from journalism to motherhood—required some adjustment.
"I badly needed more adult contact." Her brown eyes narrow, and the corners wrinkle as she lets out a big laugh. "It was like going from 60 down to zero."
That's what led her to the market in 1995. After showing up on Saturdays with items from her own garden and kitchen, Wood eventually joined the nonprofit that runs the market as its director. She manages the logistics for the Saturday-morning sales and a weekly evening market during the summers. She handles a newsletter and the market's website.
Above all, though, she is a protector of the market's character. "It's more of a community experience than a trip to the grocery store, where you can go in, say maybe three words to the cashier, and that's it," she says. "This is the way things used to be. You could go to your local farmer and get your food and know who grew it, where it was grown, how it was grown."
She wants that experience to remain constant, even as the seasons—and the crops—change.
I ask what item she most looks forward to seeing in a farmer's booth. "Sweet corn would be good," she says, and it's clear she's ready for warmer weather.