Fashion Meets Function: 5 Cold-Weather Styles to Brave Winter in CLT
From flared jeans to furry coats, these styles make the frigid weather somewhat worth it.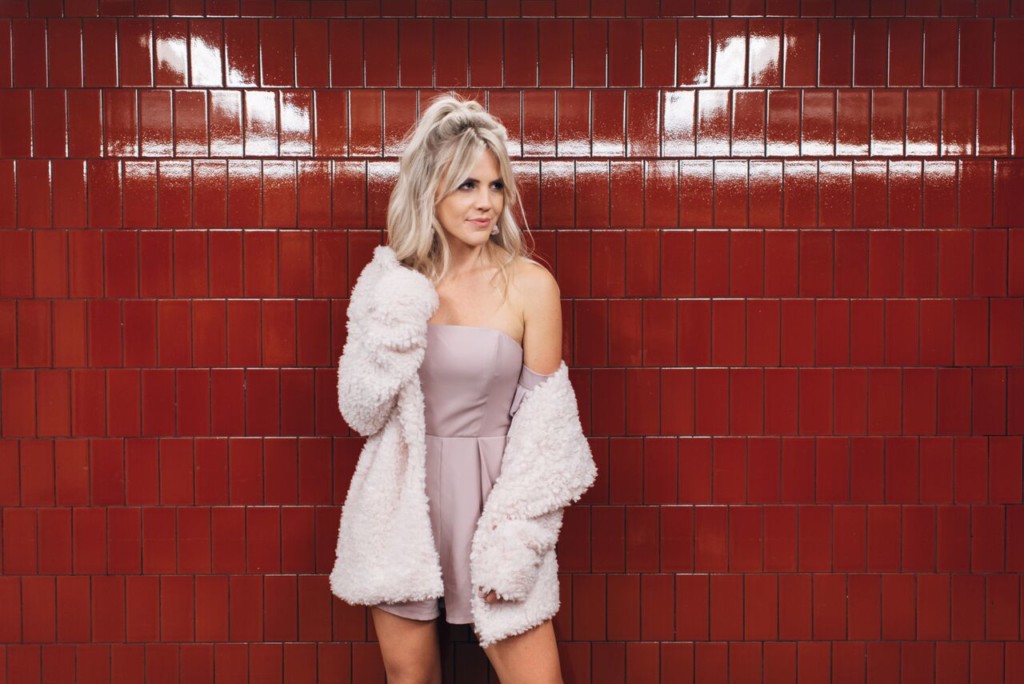 During these cold months, it may seem like leaving the house bundled in a wool blanket is your only option. While functional, though, that fashion choice is not exactly, well, fashionable. There are plenty of cold-weather items you can wear this season that will not only make braving the outdoors possible, but they will also give you a reason to want to leave the couch.
If you're wondering which winter trends for 2018 you might be able to pull off, below we've compiled the most wearable, practical, and stylish choices for the Charlotte woman who wants to be just as comfortable as she is fashionable. Because these temperatures are forcing us to get creative.
Winter 2018 Fashion Trends
Send Flares
Much of history repeats itself, and fashion trends are no different. Such is the case with wide-legged and flared pants. If you thought the skinny-jean trend would never end, this is your moment for jubilation—'70s-era flares are flattering on many body types and bring an element of retro-chic to your winter wardrobe. Whether you like to stand out and want a pair of fun, fringed flares like these from SouthPark's Boem, or you prefer to bring bell bottoms back into your life (see these from Vestique), you can't go wrong with flared or wide-legged denim to anchor your winter look.
Fur Baby
Some of the biggest fashion houses in the industry—Gucci, Kate Spade, and Ralph Lauren, to name a few—have decided to go fur-free, which means faux is a go. More specifically, big, furry coats in a plethora of colors are a sure thing for this winter. Choose either a pastel hue for more subdued style or opt for an animal print or striped style to amp it up a bit. Fashion is a form of personal expression, and these large fur coats of the season are the ideal way to show off your personal style and have a little fun with your clothing. This shaggy pick from KK Bloom is a great place to start.
Bees Knees
Still going strong in 2018, the knee-high boot trend is one with endless outfit combinations. If you're more daring, you can grab a pair of boots that reach up to your mid-thigh (hello, long legs!), or you can get a pair that just grazes the tops of your knees. Over-the-knee boots look killer accenting a short dress, with just a couple inches of skin showing, but for these temperatures in the teens, wear them with a pair of tight jeans or leather leggings. You can't go wrong with over-the-knee boots, and they add instant chicness to any casual outfit. This nude pair from Petal Boutique is on sale for just $28.
Hear, Hear
After a slow start last fall, the newsboy cap has made fierce progression, making it one of the hottest it-items of right now. When you're not stuffing your noggin into a cable-knit beanie, the vintage-feeling newsy cap will provide a fresh look to your winter wear. You can find variations on the style at some of the trendiest stores in Charlotte, but you may want to act fast—Vestique is currently sold out of their version of the hat.
Going Soft
Lastly, there's a new fabric to keep an eye out for when sweater shopping. While velvet is having a moment of its own, its furrier sister from the '90s is also seeing a chic resurgence. Remember chenille? It's a little bit velvet, a little bit fur, and endlessly soft. You're likely to find a chenille top at any of your favorite Charlotte boutiques, but if you need a little help, you can start with this wine-red, bell-sleeved beauty from Elsa Fine in Plaza Midwood. Layer your chenille under any coat and over any camisole, and prepare for friends and family to flock—everyone will want to get their hands on this nostalgic textile.