Fashion's Night Out Tonight at Belk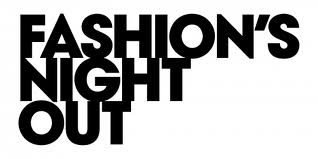 It's thrilling, and really, amazing to have the DNC here in town this week (!!!), but selfishly, I kind of wish they could have scheduled it for next week. It's New York Fashion Week in NYC and the rest of the country, but most of Charlotte's FNO events have been rescheduled for next week so as not to interfere with the DNC. (Next week's events take place on September 13 and are called "Style's Night Out," as any event not hosted tonight can't be called FNO).
But Belk is staying strong and hosting Fashion's Night Out from SouthPark Mall tonight, so I can at least get out some of this pint up fashion energy. I'll be DVRing my DNC coverage and will be home in time to see ole Barry take the mic.
"Fashion's Night Out is one of the many ways Belk will showcase this season's hottest looks now arriving in our stores," says Arlene Goldstein, vice-president of trend merchandising and fashion direction for Belk. "This season you will see four key Belk Style Statements: My Fair Lady, Town and Country, Mod Modern and Vivid. So this is a perfect time to update your wardrobe with fall's best offerings and enjoy a festive atmosphere with a special Southern style that only Belk can bring."
Here's the scoop for tonight's events:
-Receive a free train cosmetic case if you're one of the first 100 fashionistas to arrive
-Snack on sweets from Dylan's Candy Bar and cupcakes from Magnolia's Bakery, and sip on frozen hot chocolate from Serendipity
-Get a free nail polish change at the Estee Lauder counter, along with a free Intense Double-Ended Kajal Eye Pencil with a make-up consultation (while supplies last)
-Stroll the red carpet situated outside of the Personal Shoppers' Room, and have your picture taken (to feel like Naomi Campbell on the catwalk)
-Peruse the brand shops; Free People, Lilly Pulitzer, Premium Denim, Ivanka Trump, and Ladies Shoes
-Hear QC Exclusive's Fashion Editor, Erica Hanks, talk fall fashion trends at 6:30 and 7:30 (at St. John's)
6-9 p.m.; 4400 Sharon Rd.
Now, listen and repeat after me: NYFW (FNO) > NFL.