FashionSOUL Show at Amos' Southend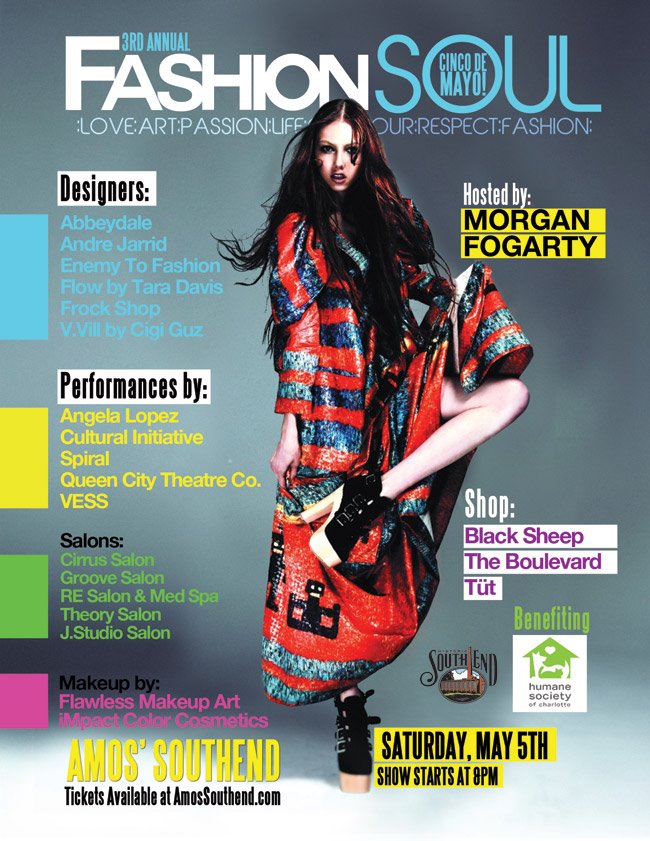 Thinking margaritas and sombreros for Cinco de Mayo this weekend? I fully support that, but only before or after you've attended FashionSOUL at Amos' Southend this Saturday for its 3rd annual event, which will raise funds for the Humane Society of Charlotte. Fox News Charlotte's Morgan Fogarty hosts this year's show, which boasts six designers: Cigi Guz of V.Vill, Caroline Cook of FROCK Shop, Tara Davis of FLOW (shout out to all three, whom we've featured on our pages over the past year), Andre Jarred of Styles by Andre, David Watkins of House of ABBEYDALE, and Caleb Clark of Enemy to Fashion.
For an added entertainment bonus, Spiral Queen City, Queen City Theatre Company, Angela Lopez, VESS, and Culture Initiative will put on live performances.
*Tickets: General Admission in advance, $10, www.AmosSouthend.com; Doors, $15.