Fear, Loathing and Rezoning
Planned growth vs. NIMBY on Weddington Road: A vision of Charlotte's future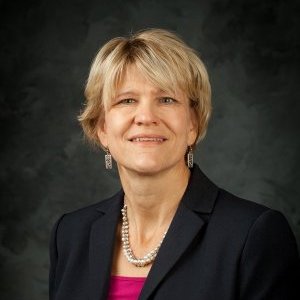 In a few hours, the Charlotte City Council will vote on a rezoning petition that, depending on your perspective, represents a dastardly case of social engineering and governmental overreach or the city's good-faith attempt to construct affordable housing where it's most needed.
It's something else, too. It's an early example of the kind of skirmish we're going to see increasingly in Charlotte over the next decade, a common urban battle: planned growth that benefits the entire city versus residents and taxpayers who like their growth somewhere else, if at all.
The Charlotte-Mecklenburg Housing Partnership wants the council to rezone seven acres of vacant land off Weddington Road in southeast Charlotte to allow multi-family housing, i.e., an apartment complex. The plan calls for 70 affordable units, subsidized through state tax credits and reserved primarily for people whose households make up to $38,500 per year.
It's part of a revised housing policy championed by former Mayor Anthony Foxx. The basic thinking is this: Charlotte, like many Southern cities, has clusters of low-income housing concentrated in a few spots, mainly the east and west sides. Scattering those sites throughout the city will break up those clusters and allow people who don't make much money better access to potential jobs.
You can imagine the reaction of folks who live near the site. They showed up en masse at a public hearing in December. They've organized through Facebook. They will pack the council chambers tonight.
The four concerns
The project's opponents have four main concerns. Taken as a whole, and given the level of passion they've demonstrated, they seem oddly underwhelming:
Density. "It all comes under the idea of infrastructure," Michael Kelley, the HOA president in the nearby Willowmere community, told the Observer. "This is an area that has developed rapidly like a lot of parts of Charlotte have. There just isn't enough support for some of this higher density development."
The city recommends eight units per acre. This complex would have just under 10 — higher density than what's already there, sure, but nothing outlandish.
Overcrowding of local schools. We're talking about 70 units designed for families of four. So, say, 140 kids maximum. Remove vacancies, single people, people with preschoolers and older folks with adult children.
That leaves you somewhere south of 140. The CMHP estimates 45 school-age children added to the student populations of three CMS schools: McKee Road Elementary, Jay M. Robinson Middle and Providence High, CMHP President Julie Porter told me this morning.
Maybe it'd be higher. But it wouldn't be a population-buster — at least not to the degree that, say, Willowmere, a planned community with 571 units, is.
Congestion. Below is a video posted to the rezoning opponents' Facebook page. It was shot on the morning of Sept. 24 by "an intrepid cyclist" navigating the horrors of Weddington Road. Parents are dropping their kids off at Socrates Academy, the charter school across the street from the proposed complex site.
"Seven forty-five a.m.," intones the narrator as he pedals. "Coming up to the traffic jam." We see a line of cars. "Very, very dangerous." The intrepid cyclist appears to be in precisely no danger. He shoots five more videos and posts them to YouTube, miraculously avoiding serious injury from a terrifying line of inert minivans.
This is the way it is twice a weekday on Weddington Road. The congestion — such as it is — is already there, has been for a while, and appears to have emerged as a public issue only in the last few months, for some reason.
Lack of access to public transportation. They're on more solid ground here. No bus line runs anywhere near the proposed complex. That would be a luxury, certainly.
But given that these apartments are designed for working people, it's a good bet that most if not all of them drive anyway. (Actually, it's a sure bet. How else to explain all that extra congestion that'll clog up Weddington Road?)
'We don't want it'
It is, in truth, not a great case. I'll bet they win anyway, seeing as that they need only three council votes (of 12 — this is one of the rare occasions when the mayor can vote, too) for the petition to be denied.
But we're going to see this again and again in the coming years — the city's efforts to ensure as many people as possible have access to jobs and amenities versus south Charlotteans' fervent opposition to, as they see it, intruders. It's the classic NIMBY scenario.
But there's more at stake here: The city's continued growth depends on its ability to draw tax revenue from places that don't produce much, and improve access between homes and jobs through transit and affordable housing. One way to generate that tax money is through development of vacant land. That, long-term, means increased density. It's the inevitable byproduct of living in a city. If you don't like it, there's always Union County.
Of course, at a certain point, the passions of people who like their neighborhoods As Is feed on themselves. Someone identifying himself as "art grandis" started a blog titled "weddington road rezone" in the fall and dropped it after two posts. Here's an excerpt from the latter post, from just after the December public hearing:
"We have been told there are acceptable and unacceptable reasons to be against the Weddington Road Rezone," he writes, "but in the end all that matters is that we don't want it."
Update, 6:40 p.m: I'll be dipped. It passed. Now opponents will have to contend with the disappointment of seeing their neighborhood … not change much at all, actually.
Seriously, this is a good thing. Charlotte needs more affordable housing in more places. This is a start.