Fear Nation
It's time for institutionalized discrimination to come out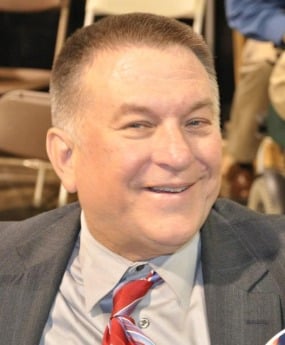 The latest in legislative schmuckery (from the N&O):
The N.C. Values Coalition has invited state legislators to attend a briefing on "religious freedom" Wednesday afternoon as the General Assembly returns.
The group's executive director, Tami Fitzgerald, declined to provide further specifics on the topic of the meeting, scheduled for 4 p.m. at the N.C. Museum of History. She said the talk will be open to legislators only – reporters and the public won't be allowed inside.
"It's just about religious freedom in general," she said. The group describes itself as an advocate of "pro-family" values, and says it is working to ensure that private business owners have the right to refuse service to customers on the basis of their religious faith.
Republican Rep. Paul "Skip" Stam of Apex will be among the legislators expected to attend, and he highlighted the event in his opening day speech on the House floor.
"In 2015, when the Little Sisters of the Poor, a charitable order of nuns, is threatened with massive fines by the federal government, we need a restoration of religious freedom," he said. "When we next reconvene on Jan. 28 there will be a legislative briefing on that subject, open to all."
The nuns Stam mentioned are the subject of a federal court case. Little Sisters of the Poor are seeking a religious exemption to the federal health care law that requires them to provide employees with contraception.
Reached Tuesday afternoon, Stam said Republicans plan to introduce a bill this session related to the religious freedom issue. He says it will be "something like" the federal Religious Freedom Restoration Act of 1993, which says government must establish a "compelling interest" in order to limit someone's religious practice.
At this point, no one on either side of the "religious freedom" issue can fail to understand what that term means in this context: the "freedom" of self-professed right-wing Christians to codify discrimination against minorities—gay people, Muslims, whomever—into law.
So they can drop the subterfuge. They no longer have to hide their faces and conceal themselves behind walls and euphemisms. Come out of the closet, guys.
UPDATE: Well, it didn't take the Senate long.