Feast of the Seven Fishes, And Then Some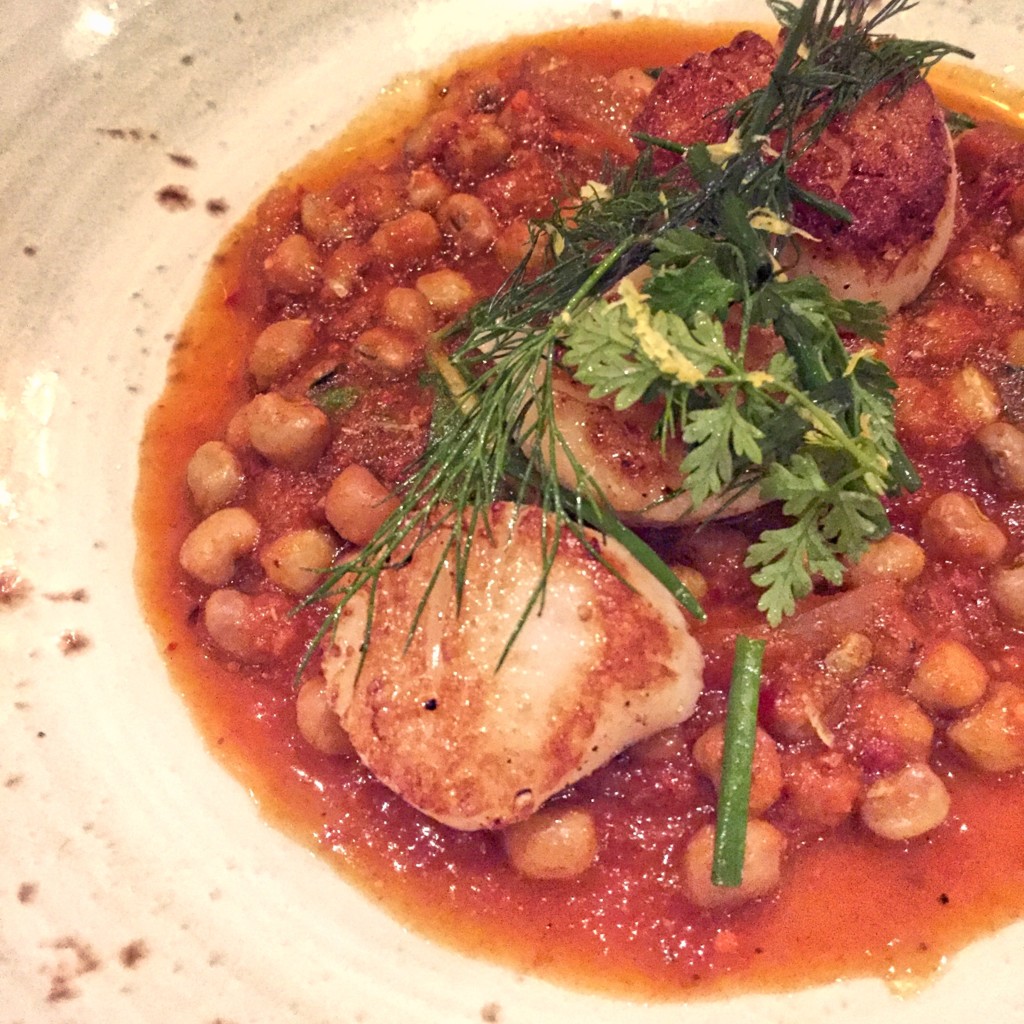 For a limited time, RockSalt is offering you its take on the Italian "Feast of the Seven Fishes," which has as many variations as Southerners have for fried chicken and collard greens. This festive meal, traditionally enjoyed on Christmas Eve, will be available at the Montford area restaurant through New Years Eve.
Why the number seven was originally selected isn't exactly clear, and some homes serve more than seven types of seafood to celebrate various aspects of Catholic tradition. At RockSalt, you'll enjoy a meal that involves anchovies, trout and trout roe, scallops, oysters, octopus, and tuna. The first course is actually four share plates to help you get started, including an anchovy crostini kicked up by sliced radish and lemon zest and the ensalada rusa, which is topped with fresh celery leaf and trout roe.
Guests have the option to make the tuna tartare, an already delicious dish, even better with shaved black truffle. The scallops come seared and nestled in a bowl of field peas in a generously spiced tomato broth and were a table favorite.
The menu closes with a cheese course and then a beautiful, free-form buttermilk panna cotta served with grilled Panetonne and dressed up with some winter citrus and anise hyssop. Make sure to save room for both.
If these aren't enough temptation enough, the restaurant is also offering a compact version of its regular menu. There's also some off-menu specials you might be able to snag. Chef Jim Diecchio pickled some fairytale eggplants, stuffing them with a variety of spices. If you like a little pucker, try to get these on your table. You can also try to order the beef carpaccio, topped with sriracha aioli, egg yolk, and an iridescent red basil from Lucky Clay Farms.