Featured Practice: Allergy, Asthma & Immunology Relief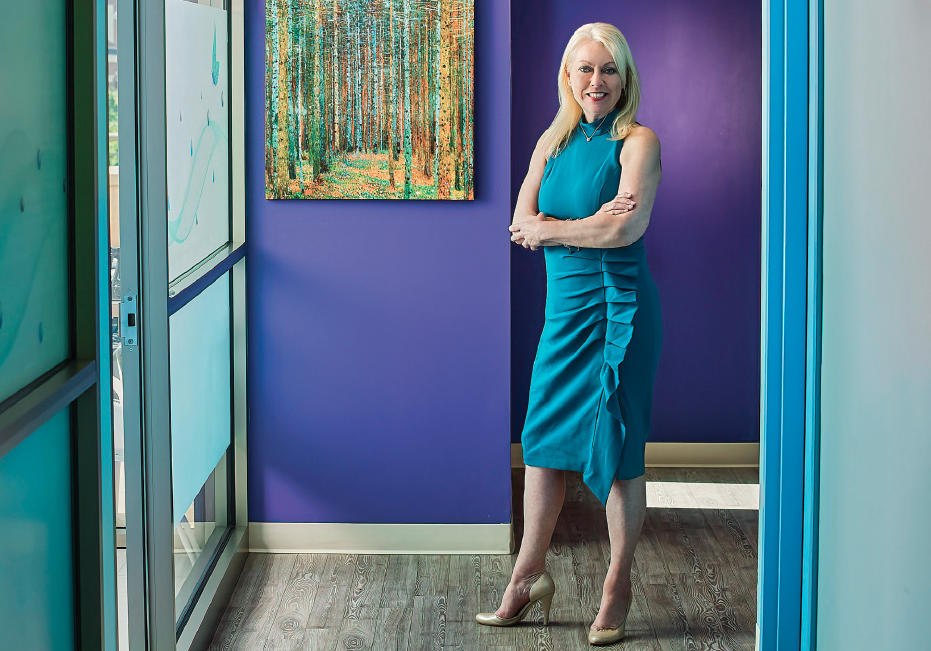 Maeve E. O'Connor, MD
FACAAI, FAAAAI, FACP
AAIR Elizabeth
1523 Elizabeth Ave.Ste., 200
Charlotte, NC 28204
AAIR Steele Creek
10926 S. Tryon St., Ste. D
Charlotte, NC 28273
AAIR Blakeney
8810 Blakeney Professional
Dr., Ste. 100
Charlotte, NC 28277
704-910-1402
aairofcharlotte.com
Led by Dr. Maeve O'Connor, AAIR (Allergy, Asthma & Immunology Relief) of Charlotte is much more than Charlotte's premier allergy and asthma clinic. For over eight years, AAIR has delivered the highest level of allergy, asthma, and immunology care—along with many other cutting-edge healthcare and treatment services—at three convenient locations.
After opening in 2013, AAIR became the first board-certified allergy clinic in Charlotte to offer in-office infusion therapy, sublingual immunotherapy (SLIT), food desensitization, medical laser treatments, integrative medicine, acupuncture, and nutrition services. From diagnosis to treatment, Dr. O'Connor and her team handle some of the most complicated and rare immunological conditions, including primary immunodeficiency (PI), hereditary angioedema (HAE), PANDAS (now called post-infection Autoimmune Encephalitis or AE), and many more.
Patients always come first at AAIR, and the clinic provides cost-effective, integrative, innovative, and individualized care for their needs—including telehealth visits and patient-focused educational events. AAIR offers a progressive and comprehensive approach for treatment while partnering with patients' other healthcare providers to create a team focused solely on their health.
AAIR's exceptional staff includes board-certified allergists, physician assistants, and nurse practitioners, plus a fully trained professional team committed to advanced therapies. Always at the forefront, the practice now offers the only specialized diagnostic immunology lab in the region which accepts patients, upon referral, from all neighboring states.
Dr. O'Connor continues to be nominated by her peers and patients as one of the most trusted experts in her field. She has been selected for the Best Doctors of America database since 2011, chosen for the North Carolina's Best Doctors since 2010, and named a Top Doctor in Charlotte magazine since 2007. Dr. O'Connor and her team take pride in creating a family atmosphere in which the goal is for each patient to feel at home. "I am so fortunate to be able to care for patients. This has always been my calling and its importance has been underscored during the pandemic," Dr. O'Connor says. "Next to being a mother, this is what I am most grateful for every single day."