Featured Practice: Arthritis & Osteoporosis Consultants of the Carolinas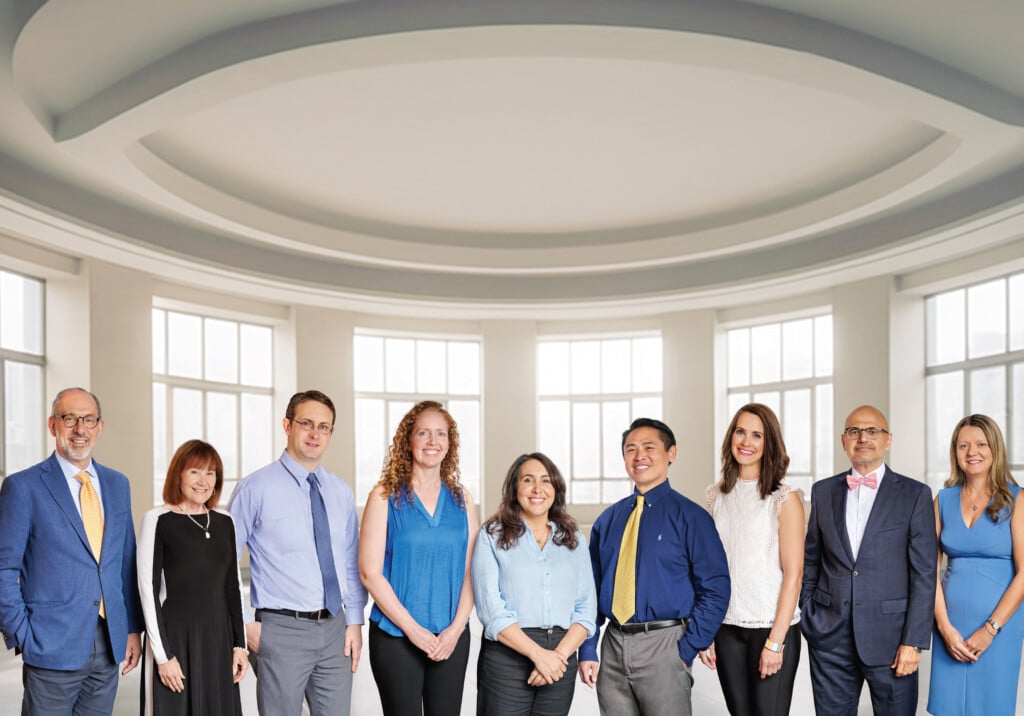 1908 Randolph Road, Ste. 600
Charlotte, NC 28207
7810 Ballantyne Commons Parkway, Ste. 300
Charlotte, NC 28277
704-342-0252
www.aocc.md
Arthritis & Osteoporosis Consultants of the Carolinas (AOCC) provides comprehensive care for adults with inflammatory arthritis as well as other disorders of connective tissue disease including lupus, vasculitis and osteoporosis. The practice's 2 offices are conveniently located south of uptown and in the Ballantyne area. AOCC is a physician owned independent practice that is covered under most insurance plans and welcomes patients from all major health care systems.
With 9 physicians and 5 advanced practice providers, AOCC is the largest rheumatology practice in the Southeast. Trained at some of the top academic institutions in the country, the practice is nationally recognized for the innovative and quality care that it offers to patients. AOCC rheumatologists are consistently acknowledged by Top Doctors and have decades of experience in treating even the most complex rheumatologic diseases. And patients overwhelmingly agree; the practice regularly receives top marks on Google and other on line sites.
Both AOCC locations offer infusion services, bone density (DXA) testing, X-ray, ultrasound imaging and innovative clinical trials. AOCC also has a full service lab and most lab services are available on site with rapid turn-around. This suite of diagnostic services can typically be performed on the same day and makes comprehensive care easier for patients to access in a single appointment.
Because of the national shortage of rheumatologists, patients referred to other practices often have to wait 4-6 months or more to be seen. At AOCC, we are committed to seeing referrals promptly and for acute or urgent conditions, patients can usually be seen within the week. As a trusted referral source within the Charlotte medical community and beyond, we welcome you to experience the difference and excellence in care that AOCC provides.