Featured Practice: Cosmetic Dentistry of the Carolinas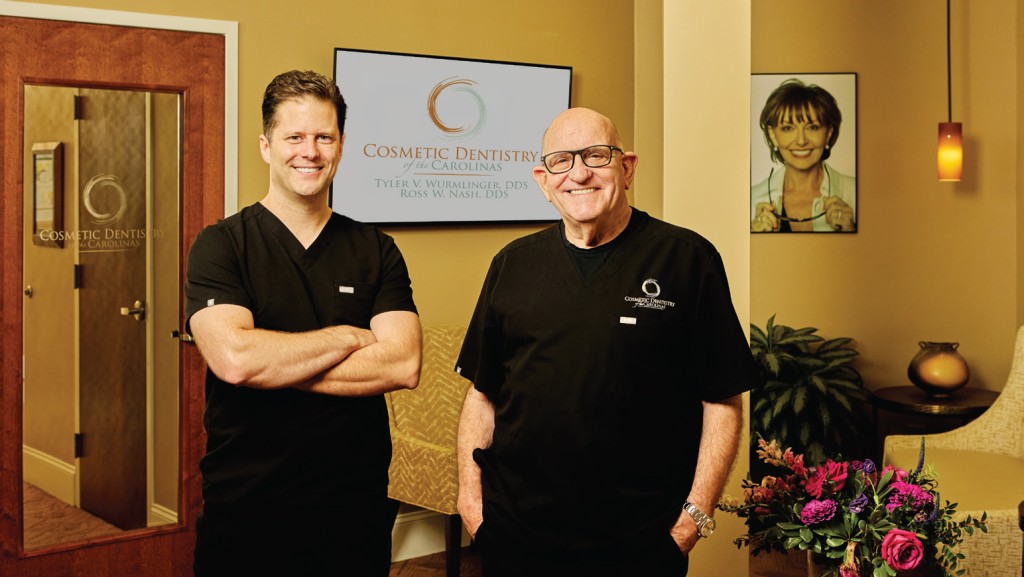 Providing Our Patients with Healthy Beautiful Smiles is Our Passion
Dr. Tyler V. Wurmlinger
Dr. Ross W. Nash

Huntersville
403 Gilead Road
Ste. E
Huntersville, NC 28078
704-895-7660
cosmeticdentistofcharlotte.com
"Your mouth in its entirety is an important and even wondrous part of your anatomy, your emotion, your life; it is the site of your very being, the point at which your body receives its nourishment necessary for life; it is the means of speaking, of expressing love, happiness and joy, anger or sorrow. Your mouth deserves the greatest care it can receive."
Dr. Nash is an accredited fellow of the American Academy of Cosmetic Dentistry. He presents at dental study clubs and dental organizations worldwide and teaches dentists locally and from around the world in his teaching facility. Dr. Wurmlinger, who served as a dentist for the U.S. Navy and Marines, is a member of the American Academy of Cosmetic Dentistry. He is a certified Invisalign provider and has extensive training in minor oral surgeries as well as endodontic treatment.
Patients appreciate the thoughtful approach of the entire team at Cosmetic Dentistry of the Carolinas. The doctors establish treatment recommendations with the patient in mind, using the latest innovations, materials and techniques. They rely on their experience and expertise to help each patient choose the care that is right for them. "We want our patients to feel comfortable and confident they have chosen the right office for their care," says Dr. Wurmlinger
"I truly love what I do- it's my passion", says Dr. Nash. "To change a person's life by providing them a beautiful, healthy smile really makes our day". Dr. Wurmlinger says, "One procedure can completely improve a person's confidence and mental health." e practice makes it simple for patients to explore the advantages of dentistry with complimentary virtual consultations. They also offer an in-office membership plan to make dentistry more affordable for their patients.
At Cosmetic Dentistry of the Carolinas they take pride in how they treat their patients and the quality of their care. Their mission of caring directs everything in their practice. "All of us really love our work and feel fulfilled when our treatment results are excellent and when we become friends", says Drs. Wurmlinger. "We strive to meet our patients' needs at a very high level."