Featured Practice: Cosmetic Dentistry of the Carolinas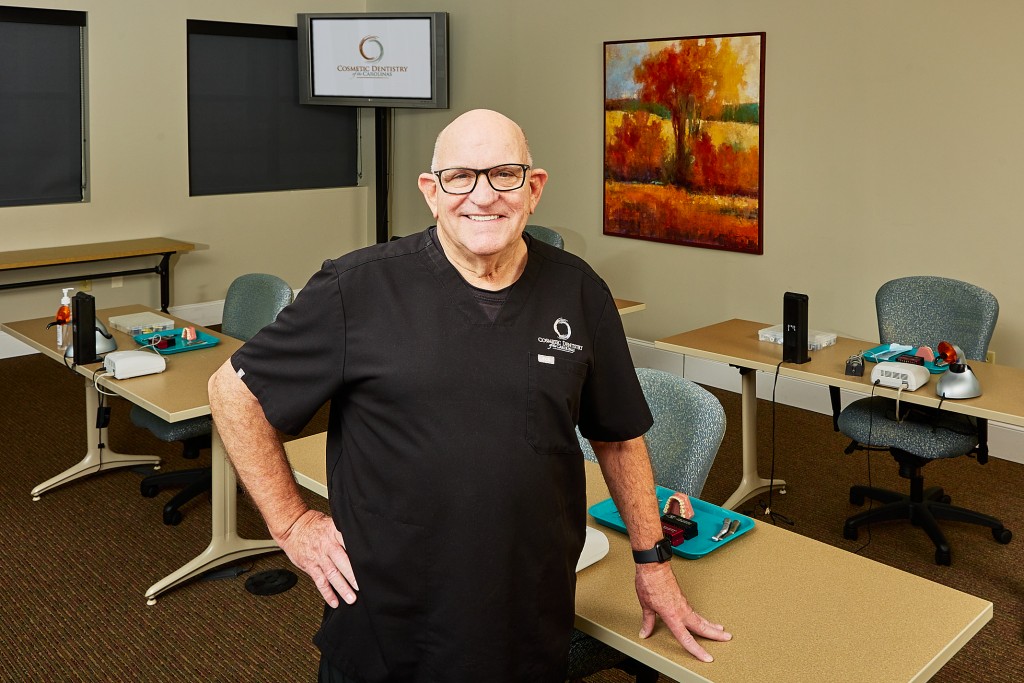 General, Comprehensive, and Cosmetic Dentistry
Ross W. Nash, DDS

Huntersville
403 Gilead Road
Ste. E
Huntersville, NC 28078
704-895-7660
cosmeticdentistofcharlotte.com
"Your mouth in its entirety is an important and even wondrous part of your anatomy, your emotion, your life; it is the site of your very being, the point at which your body receives its nourishment necessary for life; it is the means of speaking, of expressing love, happiness and joy, anger or sorrow. Your mouth deserves the greatest care it can receive."
From whitening procedures to minimal teeth alignment to cosmetic and esthetic bonding and porcelain restorative solutions, Dr. Ross Nash is a master at improving or restoring patients' smiles. "I truly love what I do—it's my passion," Dr. Nash says. "To change a person's life by providing them a beautiful smile really makes our day." The practice provides general dentistry, cosmetic dentistry, and smile rejuvenation and rehabilitation.
A general dentist who focuses on cosmetic and esthetic treatment, Dr. Nash has achieved Accredited Fellowship status in the American Academy of Cosmetic Dentistry. He is the only dentist in the Carolinas to achieve this recognition, which is the highest level that can be attained in this esteemed academy. When he's not serving patients, he's teaching other dentists and dental professionals all over the world on cosmetic and esthetic dental techniques.
Before he entered dental school at UNC Chapel Hill, Dr. Nash was a chemical engineer who worked with dyes, colors, and plastics in the textile industry. That experience has served him well in dentistry, working with dental materials and color matching.
The meticulous attention to detail and outstanding patient care provided by Dr. Nash and his staff set the practice apart. "By far the BEST dental office I have used!" one patient said. "Dr. Nash has done extensive work on my teeth as well as my sons'. He does a beautiful job. They are always so nice and professional. They always make me feel like I'm part of their family."
In the comfort of their homes, many patients have appreciated the opportunity to engage in a virtual smile consultation with Dr. Nash. By visiting the office website, a virtual personal consultation may be scheduled.