Featured Practice: Criswell & Criswell Plastic Surgery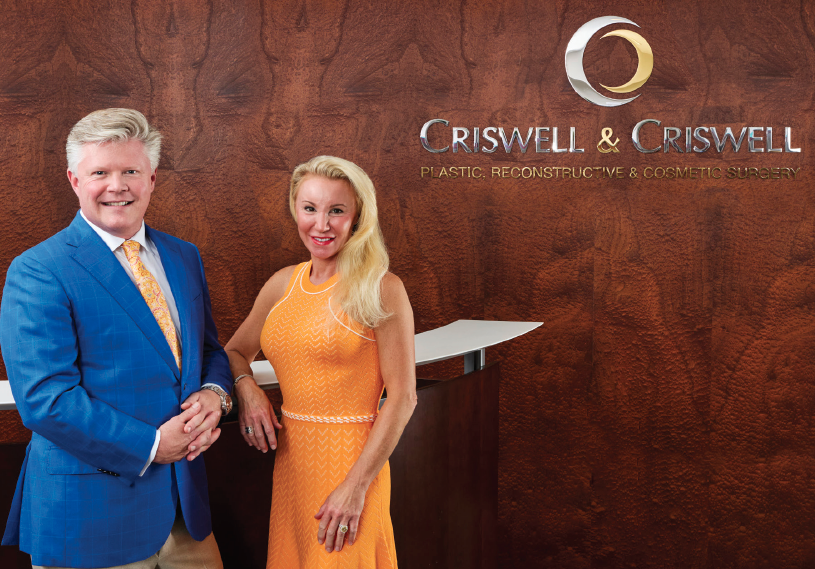 Criswell & Criswell Plastic Surgery
Ballantyne Surgery Center, Laser & MedSpa
14835 Ballantyne Village Way, Ste. 210
Charlotte, NC 28277
704-424-5050
criswellplastics.com
Instagram: @criswellplastics
Dr. Bryan Criswell and Dr. Kara Criswell are highly trained surgeons who are board certified by the American Board of Plastic Surgery, using the latest surgical techniques and minimally invasive procedures. Through a shared artistic vision and advanced surgical training, the physicians and staff specialize in delivering quality, individualized care and achieving the best results possible based on each patient's unique needs and concerns.
Criswell & Criswell, offering cosmetic surgery, laser skin care, and medical spa services, provides extensive surgical and non-surgical options to care for an array of concerns for patients. In addition to specializing in facelifts, mommy makeovers, breast augmentation, reconstruction, and liposuction, to name a few, the practice offers the latest in laser technologies, laser skin rejuvenation, non-invasive body contouring, feminine rejuvenation, innovative skin care, and injectables. Both surgeons offer an extensive range of treatments that allow them to continue their long tradition of helping you to achieve the image in your mind of the true you.
Dr. Kara Criswell is proud to serve as Chairman of the Department of Plastic Surgery at Novant Health and is well known for her artistic talent and meticulous attention to detail. Dr. Bryan Criswell serves as the medical director for Criswell & Criswell and his patients know him well for his warmth, caring, and perfectionism. Together, they create a professional, comfortable, and friendly relationship with their patients. Drs. Criswell and staff achieve excellence by providing meticulous and individualized care. "Our attention to every detail allows our patients to expect and achieve exceptional results," the doctors say.
At Criswell & Criswell, we treat the body, face, skin, and soul.