Featured Practice: REACH Fertility Center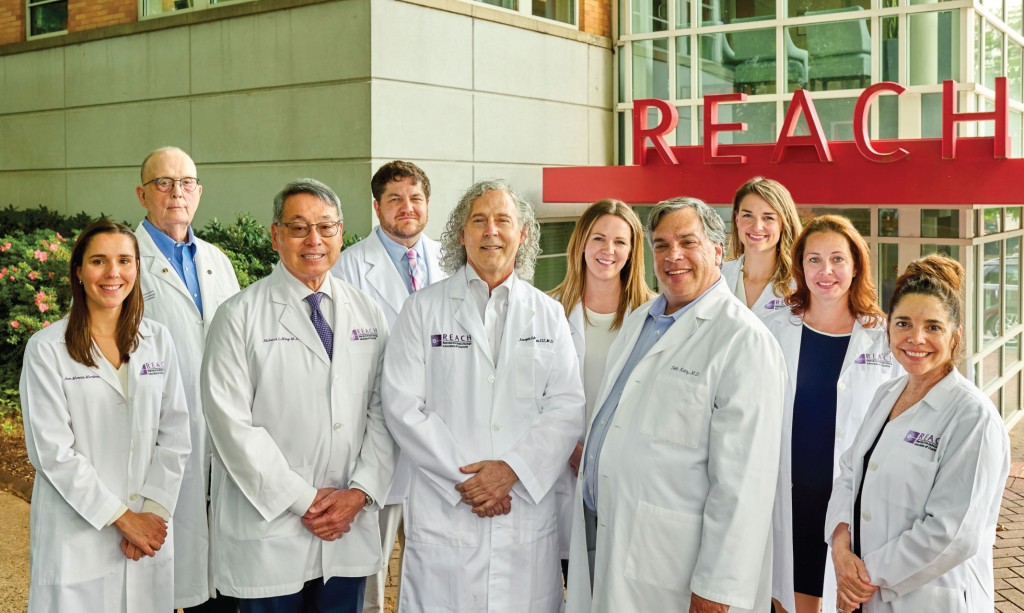 Dr. Seth Katz
Dr. Joseph Whelan, III
Dr. Richard Wing
Dr. Jack Crain
Dr. Tyl Taylor
Dr. Jennifer Patrick
Taylor Holt, PA-C
Ann Morris Merline, PA-C
Grace Perez, PA-C
Daminica McPhillips, NP-BC
1524 East Morehead Street
Charlotte, NC 28207
704-343-3400
105 Landings Dr., Ste. 202
Mooresville, NC 28117
704-343-3400
REACH specializes in assisted reproductive technologies including ovulation induction, intrauterine insemination, reproductive surgery, in vitro fertilization (IVF), intracytoplasmic sperm injection (ICSI), cryopreservation of sperm, eggs and embryos, and preimplantation genetic testing of embryos. We also specialize in third-party reproductive technologies, including egg donors, sperm donors, gestational surrogacy, and embryo adoption.
REACH is a free-standing, three-story building in the Dilworth area of Charlotte at the intersection of Kings and Morehead and has a beautiful, Lake Norman location at the Langtree area in Mooresville.
REACH has a state-of-the-art IVF laboratory offering a full scope of treatment options for patients. We have a full-service andrology lab for lab work and semen analyses as well as ability to do HSGs and minor surgeries in house.
REACH has been one of the largest reproductive endocrinology groups in not only Charlotte but the Southeast for several years. We are dedicated to maintaining its position as the leader in fertility and reproductive services in North Carolina through a focus on a synergistic infrastructure, scientifically proven methods, the pursuit of academic endeavors, and continued growth and development. The providers themselves are the value and attraction for the patients we serve. They are leaders in the field of reproductive endocrinology and have longstanding relationships with the medical community of our area. REACH is one of the only fertility centers with two, on-site, Ph.D. embryologists and the first fertility center in North Carolina to offer vitrification (or freezing) of embryos and eggs.
At REACH we hold these values to be inherent to success, as a practice and for patients: Compassion, Integrity, Teamwork, Confidentiality, Dedication, Professionalism, Communication, and Learning.
We are in this together. Our mission is that each patient understands, our goal is to help them reach their goal of starting a family. Infertility treatment is very personal and for some patients, it can be a lengthy process. Our physicians and clinical team work hard to build relationships with our patients that help create a personalized experience.
"I encourage patients not to give up on their dream of a family even if the path getting there might be very different than they wanted or expected. Our practice was established almost 35 years ago for a reason, and we have the most talented team in the Southeast. We are excited to be a part of the ever-expanding Charlotte landscape, growing along with our amazing community where we are privileged to live, work and call home." Dr. Seth Katz, Medical Director