Featured Practice: Reproductive Specialists of the Carolinas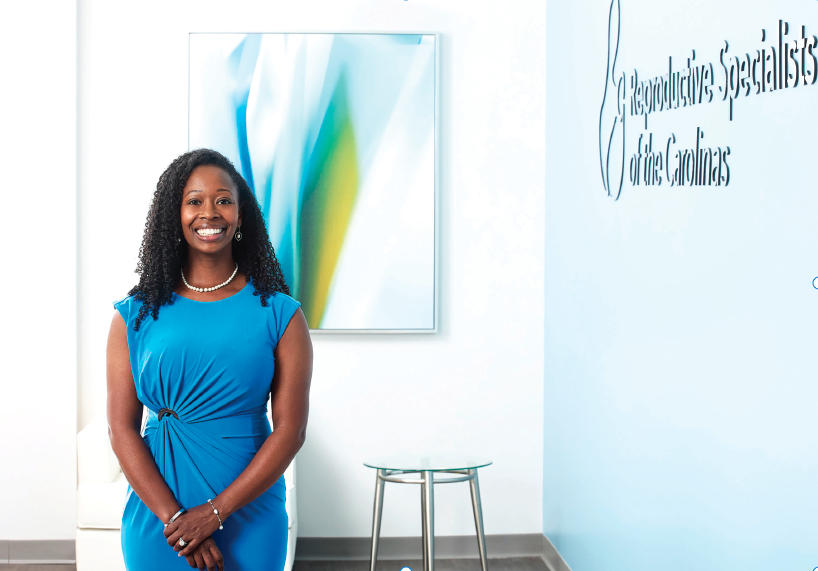 Matrika D. Johnson, M.D.
1918 Randolph Rd., Ste. 210
Charlotte, NC 28207
704-247-2209
fertilitycarolinas.com
Led by Dr. Matrika Johnson, Reproductive Specialists of the Carolinas is a boutique fertility center that opened in November 2020. The center provides a state-of-the-art laboratory and highly personalized fertility care to patients through a wide-range of services such as in vitro fertilization (IVF), egg freezing, intrauterine insemination (IUI), and fertility assessments.
Dr. Johnson is board-certified in Obstetrics and Gynecology as well as Reproductive Endocrinology and Infertility. Her practice is backed by a fully trained medical staff, professional services team, nurses and an embryologist with 22 years of experience. In less than six month of opening, the new fertility center has a successful IVF rate. In the fall of 2021, the center is expanding and opening a brand-new fertility lab with enhanced treatment offerings including oncofertility, embryo freezing, gestational surrogacy, and more.
Reproductive Specialists of the Carolinas offers a level of care that is unmatched in the region. The mission of the practice is to treat each patient with the individualized care needed to start a family. Dr. Johnson recognizes that infertility can be overwhelming and is committed to guiding patients through each step of the process. Additionally, she is the only doctor meeting with patients at every appointment.
"As a fertility patient myself, I care for my patients the same way I would want someone to care for me. I deliver a level of care that is extremely human and personal. We have a dialogue as if we were friends," Dr. Johnson says. "Together, we work through your goals."
The practice is also committed to helping LGBTQIA+ individuals and couples achieve parenthood and offers a suite of services such as egg and sperm donation and gestational carrier resources.
"I believe that everyone deserves the chance to have a family," Dr. Johnson says. "I love helping others, creating families and fulfilling dreams."