Feeling Nostalgic for the 1980s
Two iconic bands from the era play The Knight Theater on Sept 28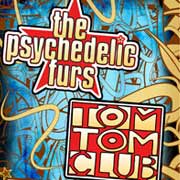 In the late 1980s, I lived beside the King of Charlotte's club scene. He was out every night of the week, or so it seemed. He was just getting in from a night of clubbing as I'd be going out to get the paper. (Yes, kids, we used to get an actual rolled-up newspaper delivered to our homes back in the day.) The Park Elevator, Pterodactyl Club, and others whose names are now lost to me — they were his domain.
I remember him wearing parachute pants and having an asymmetrical Flock of Seagulls haircut, although that may not be entirely accurate. Although we knew each other only in passing then, we became good friends many years later. Dan turned out to be much more than a party boy. He was a mentor/workplace fairy godfather during the five years we worked at the same company.
Now a husband and father to beloved twin girls, he no longer club-hops. But he still pays tribute to "his" decade each Friday with a Friday 1980s Rewind post on Facebook. Every Friday morning, there's a new video of some singer or band — some legendary, some obscure — on his Facebook page. Always accompanied by his commentary.
On Sept 28, Dan will take a group of us to the Knight Theater to hear two significant bands from the era of eyeliner and leg warmers — Psychedelic Furs and Tom Tom Club. For one glorious night, it'll be the 1980s again. And, I'll be out with the King.