Fillmore Craft Sessions this Saturday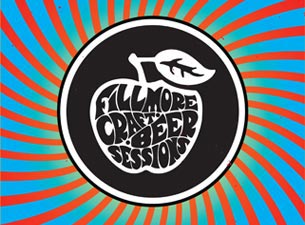 While I enjoy an outside beer festival as much as anyone, sometimes it's nice to enjoy your favorite craft beer without having to put on SPF 50 (for us fair-skinned people) every hour. Enter the Fillmore Craft Beer Sessions, which is happening this Saturday.
If you couldn't guess, this festival, which runs from 5 p.m. to 9 p.m., is held inside The Fillmore at the N.C. Music Factory. This is the second such "Sessions" that The Fillmore is hosting (the first was last October), with this one being the obvious "Summer Sessional."
The current list has 40 breweries scheduled to attend, including local ones in Birdsong, D9, Heist, NoDa and Sycamore. Salud Beer Shop will also have a couple of beers through its nanobrewery, and also look for N.C. favorites such as Fonta Flora, Olde Hickory and Wicked Weed. Click here for a full lineup of breweries.
The Fillmore Craft Beer Sessions will also feature games and food trucks, and the best part is that an old-school hip-hop playlist will be filling the speakers as you enjoy unlimited craft beer samples. Tickets for the event, which are roughly $42, can be purchased here.