Find Cold Weather Comforts at Anita's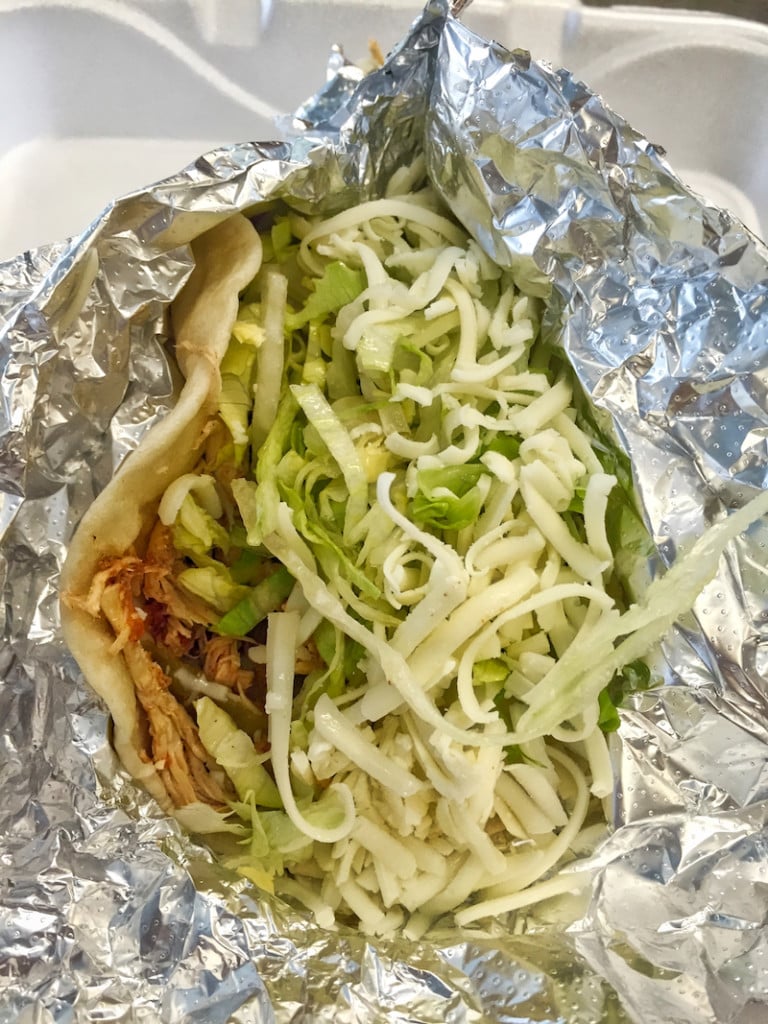 If ever there's a day where you're allowed the indulgence of some comfort food, it's a day like this one, where the forecast calls for gray skies and a steady drip of cold rain. Comfort food means something different to everyone, but it usually involves a dish that lacks pretense, invokes nostalgia, and feels familiar. These dishes create a visceral response that is probably tied to biology, psychology, and anthropology but in the moment is simply satisfying.
My list of comfort food includes tacos and enchiladas. On days like this, I sometimes trade the pizza or mac and cheese for one of these two. On days like this, I try to get over to Anita's Mexican Grill.
Anita's sits beside a gas station on a piece of Yorkmont Road known mostly only to travelers and workers from nearby corporate parks. I'm not even sure I would have found this place by accident and it's not easy to just stumble upon online, either. I found out about through a friend who trained to be a chef in Mexico and lived in L.A. for years. She gave it the thumbs up. That was enough for me to give it a try.
Like mac and cheese, how a taco or enchilada should look and taste can become a conversation involving words like authenticity, history, and personal experience. As much as these things typically interest me, I try to balance them with enjoying what someone has prepared for me with care. Everyone has their favorite casual Mexican restaurant in town. I think the lunchtime line at Anita's, which often goes to (or through) the door, indicates that it might be a favorite for many.
Despite the number of people waiting, service is efficient. Your order will be taken by an affable, bilingual gentleman who looks like Coach Ron Rivera and keeps the whole thing moving.
Anita's offers no pretense. Food is served in foil and styrofoam containers, sometimes just half of a container if you're dining in. The extensive menu is covered with stickers where prices have changed over time. The dining area is small, with diners snaking around the room as they wait for a table or a to-go order.
What the restaurant doesn't offer in terms of ambience, it makes up for in taste. Tacos are stuffed to the brim with well-seasoned meats and finished with fresh onions and salsa. Quesadillas are toasted until they are extra crispy, transforming the tortilla from a mere vehicle to an important part of the dish. The lazy burrito comes covered by a duo of tomato and cheese sauces that you'll want to sop up, and the black beans are good enough to just eat with rice (and maybe some of that cheese sauce).
For those needing extra doses of "comfort," you can order things like carne asada fries and pollo con crema, a chicken dish with plenty of sour cream sauce and melted cheese. Vegetarians and pescetarians will find comfort here at Anita's as well, with dishes like spinach enchiladas and shrimp fajitas available.
The restaurant rounds out their menu with a la carte items like tacos, burritos, enchiladas, tamales, tostadas, and chile rellenos. There's also a selection of tortas, or sandwiches.
Anita's Mexican Grill
2904 Yorkmont Rd
Charlotte, NC 28208
704-329-0321