Fink's Jewelers Diamond Dash (this weekend!)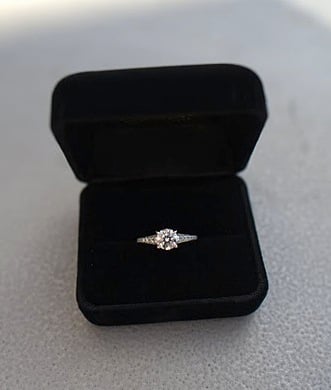 There's probably a road race every Saturday in Charlotte somewhere, if I had to guess. But, I'm certain there hasn't been one like this … Fink's Jewelers Diamond Dash. Yes, as the name implies, it's a race for a diamond—a $15,000 dollar Ritani diamond ring—that Fink's has hidden somewhere in Charlotte.
I feel like this blog post should end here, now. What more can I say? Get to www.charlottediamonddash.com to sign up and lace up your running shoes. Oh, annnnd you'll need your cell phone.
Okay, I'm really done now. You shouldn't even still be reading. You should be signing up! It's a $15,000 Ritani diamond from Fink's!