First Big Shindig Announced for Week of Democratic National Convention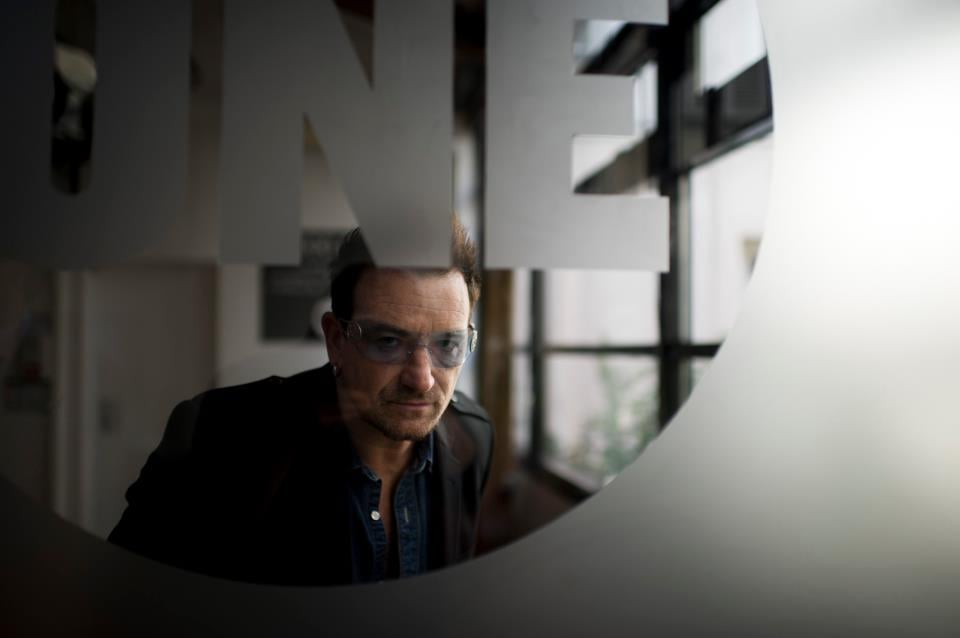 There's lots of planning and decisions to be made between now and next September, but one thing for sure is there will be tens of thousands of visitors to Charlotte during the Democratic National Convention. That list will include delegates, national media, and celebrities. And those three categories mean one thing: there will be plenty of parties. More than nine months away, the first big event has been announced for DNC Week.
According to a recent press release, ONE, the global anti-poverty organization co-founded by U2 rock star Bono, and Politico, one of the country's top political news websites (and newspapers), are joining forces to co-host evening events at the Republican National Convention during the week of August 27, 2012 in Tampa, and at the Democratic National Convention in Charlotte the week of September 3.
The events will be held the Wednesday night of each convention week—so that's September 5 here—and will "feature performances by well-known musicians, bringing together some of the conventions' most high-profile attendees."
With ONE and Politico's major connections coupled with the fact that many entertainers tend to lean left, I don't doubt that they will book several A-listers to perform in Charlotte. My personal requests are for Jay-Z and John Legend, both of whom have good relationships with President Obama and have performed at Democratic events in the past as well as on the 2008 campaign trail. And Beyoncé will have long since returned from maternity leave, so let's get her on the bill too.
I'm also curious to learn in which venue this big Wednesday night shindig will be held. I'll do some digging to see if I can find out if any ballrooms, nightclubs, and special events spaces have been contacted. Unfortunately, the September 5 event will be invitation-only.
It won't just be about partying for these two organizations though. ONE has its ONE Vote 2012 initiative, a nonpartisan campaign to make global health and extreme poverty foreign policy priorities in the 2012 presidential election. Politico is nonpartisan as well, with one of the largest teams of political reporters in the country. You can keep up with daily news concerning the 2012 presidential race on its 2012 Live blog.