Five Facts About SEED20 Winner Charlotte Bilingual Preschool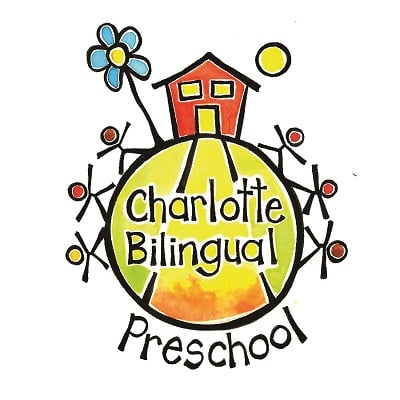 Joanne Stratton Tate was one of ten non-profit leaders to take the Knight Theater stage Tuesday. SEED20 OnStage, from Social Venture Partners, is an event that resembles the TV show Shark Tank, in which business owners give quick pitches to garner funding for their projects. The top prize, taken by Tate's Charlotte Bilingual Preschool, netted $20,000. Below, read five take-aways from the school's win.
1. They've been in our community for years. Charlotte Bilingual Preschool started in 1999, currently located on Central Avenue. Their stated mission is "to prepare Spanish-speaking children for success in school and life by providing superior dual language early childhood education. The preschool support students' families with parenting, life skills and English language classes, enabling them to sustain and nurture their children's educational and emotional development." When it started, the school kicked off with a $100,000 grant from N.C. Smart Start.
2. At the time of SEED20, the school's capacity was 72. During Joanna's presentation, she told the story of a fictional boy named Diego, and the challenges he would face without this particular kind of education. Thirty percent of Latino students, she says, drop out of Charlotte Mecklenburg Schools, making what they do even more necessary. Right now, if Diego's parents would approach the school, he'd be on a waiting list of 300.
3. The school takes a two-prong approach: a dual-language format and a "culturally relevant parent program." Instruction comes in both Spanish and English, developing the ability to listen and communicate in those languages from pre-school age. Parents are also educated, with workshops for child nutrition and tips on working with their children to learn at home.
4. The money will contribute to immediate growth for the school. "We're a little school, but we have big dreams," Tate said. "So we're relocating to a new space with classrooms enough to double the number of children served. If we win the top prize, we will upfit our new space to be a teaching lab. And when each one of you calls us willing to provide a scholarship, we call one of Diego's buddies off the waiting list and into the school. Imagine the different future."
5. The statistics gave Charlotte Bilingual Preschool an edge of immediacy. The judges at the event pointed this out, as Tate packed her 3-minute presentation with them. Aside from the dropout rate, Tate also cited the 12-18 month gap for those entering kindergarten without Pre-K education. Since one in four CMS kindergartners are Latino, as Tate says, she easily made the case for the school.