Five Facts About the Duke Energy Center
A primer on the iconic Charlotte building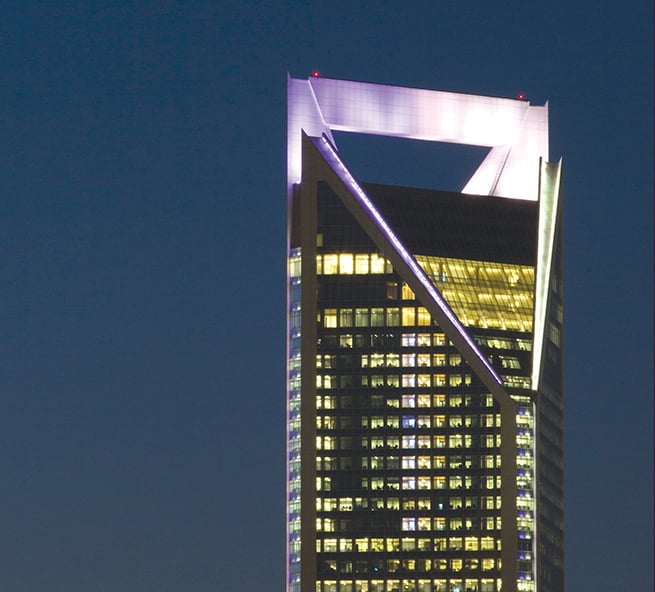 You gaze at it every night, but do you really know the Duke Energy Center? Here's a quick primer.
* Despite its resemblance to a martini glass, the center was designed to look like a cut crystal—the rocket-shaped kind you might find in a new age store.
* Built by Wachovia, Wells Fargo & Co. acquired the center in 2008. Wells Fargo still owns the building—although Duke Energy occupies it.
* 45,730 LED lights can be used to illuminate the building for eight hours a night, says Bob Bertges, director of the Wells Fargo Corporate Property Group. They shine solid until a brief light show at the top of each hour.
* It costs roughly $3 an hour to light the building. Pure white is the most expensive color; red, purple, and blue are the most popular.
* The colors of the lights are meant to raise awareness for community events. Members of the public submit requests, and a Wells Fargo committee meets weekly to decide what the lights will represent each night—from supporting the Panthers to honoring veterans. Send requests to CharlotteSpecialEvents@wellsfargo.com.