Five golden shows
Revue's top picks for your upcoming weekend.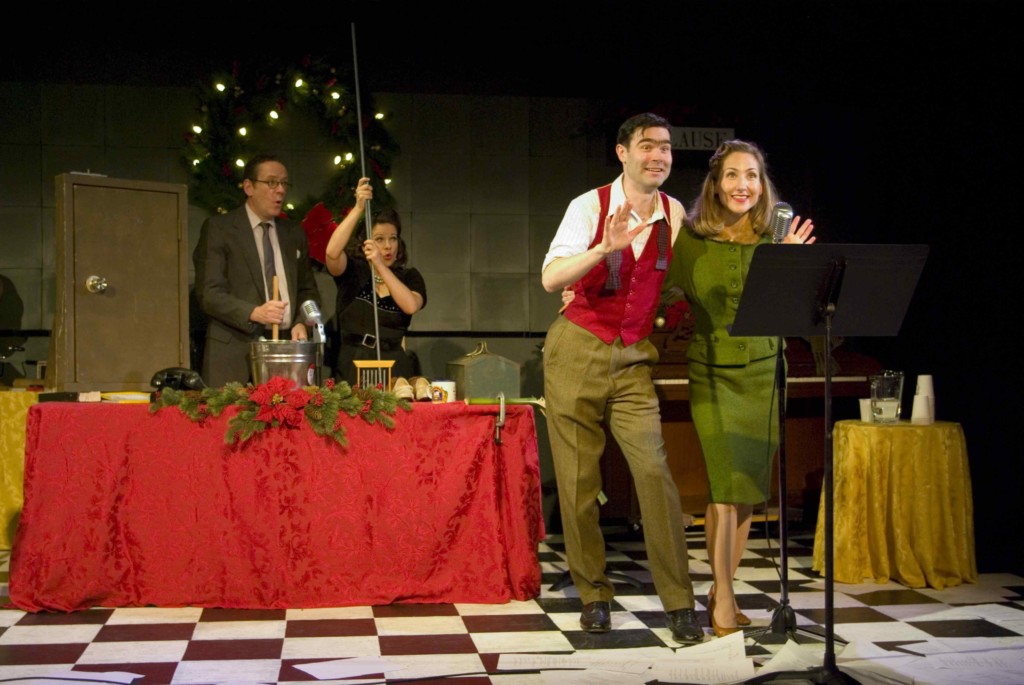 Top o' the morning, weekend-wanters! Hope the thin film of ice suffocating the entire city this morning isn't tempering your plans for a warm, cozy, and cheerful weekend. It's the last weekend before Christmas and New Years, after all, meaning only one weekend to go that isn't riddled with family commitments and office parties. Not to mention those pesky 2011 resolutions about better eating, spending, and time management that are bound to throw a wrench in your fun. Make sure to live this one up. Merry weekend!
Charlotte Symphony Orchestra: Handel's Messiah
Okay, so telling readings to "live it up" this weekend and then suggesting a Baroque-era oratorio might be sending mixed signals. However, the Charlotte Symphony (which we're guessing you haven't seen in a while) is gathering in the tinsel-decked Belk Theatre for their annual performance of this haunting classic; they'll pair up with the Oratorio Singers of Charlotte for the "Hallelujah" chorus, too. Plus, there's no reason you can't dart down the street to a bar, afterward, to add a little merry-making to your night.
Live from WVL Radio Theatre: It's A Wonderful Life
If you checked out White Christmas this past weekend, you might be feeling the same way we are: Christmas was just better when Bing Crosby and fur muffs were popular. Asheville's North Carolina Stage Company, a traveling theater group, is bringing another post-WWII tale to town in this production. A group of radio actors gather at their station in a disastrous blizzard to put on their annual holiday show, "It's A Wonderful Life," using just a handful of voices and a few scattered props.
Natalie MacMaster
When the devil went down to Georgia, he clearly got bad directions. He should have headed up north, where Natalie MacMaster, a Nova Scotia native, was learning to play her fiddle at dizzying tempos. MacMaster is regarded as one of the best fiddle players performing today, blending modern compositions with traditional Scottish fare; her Christmas tour, Christmas in Cape Breton, will include familiar carols as well as folk ballads suited for a snowy evening. For more details on MacMaster and the show, check out our Q&A in last week's Revue.
Grease
Cheer can be suffocating after a while. Take a breather—or a drag on a Virginia Slim, in this case—with the national tour of an all-time favorite musical. Featuring all of your favorite tunes (we're partial to "You're The One That I Want"), as well as Eddie Mekka from Laverne & Shirley as DJ Vince Fontaine, this Ovens show will send you hand-jiving out of the lobby.
The Littlest Angel
Hark! Is that toddler entertainment that doesn't involve cookie cutters we hear? The Children's Theatre of Charlotte is putting on this adorable, one-act production of The Littlest Angel. It's a charming, seasonal story about a rookie angel who seems to have trouble learning the heavenly ropes (i.e., you must be on time to choir practice). With a little help from his friends on high, however, he eventually earns his wings.