Five Things You Don't Know About Nicole Manske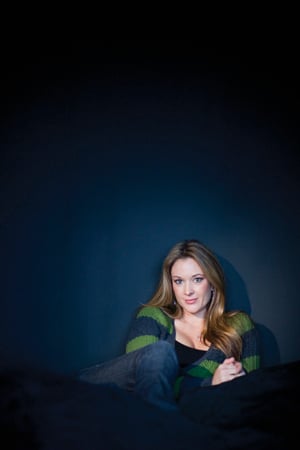 Mooresville's twenty-nine-year-old Nicole Manske took the steering wheel on ESPN2's NASCAR Now in January 2008, and her life's been running at high speed ever since. The Midwesterner — who married Indy Car driver Ryan Briscoe in December — has reported trackside at races including the Indy 500 and the NASCAR Sprint Cup, and doesn't show any signs of putting on her brakes.
1
She likes to sit high
There's really nothing like being [at the racetrack] in person. Nothing compares to hearing and feeling the cars. Again, it's total sensory overload. I've got friends that insist that being on the front stretch, sitting high enough in the grandstands so you can see all of the track, is the best. Others say you have to be in the turn, because that's where all the action happens. I would say, though, that you've got to sit high enough to see the whole track.
2
She's afraid of the dark
I've pretty much always been afraid of it. I hate scary movies. It's weird, though: I like to sleep in a pitch-black room, and if I'm in bed, in my sheets, I'm fine, but I hate walking around the house in the dark.
3
She's a Cheesehead
My family is from Switzerland, and my grand-father and his parents had a little cheese shop in Wisconsin. One of my earliest memories is my dad lifting me up and pulling cheese directly out of the vat. Cheese curds are huge in Wisconsin. Those fresh, squeaky-clean cheese curds are my favorite things.
4
She wants to visit Africa
I'm fascinated by the whole continent, the people, the struggles there, the way of life, the governments in all the different countries. There's some amazing history in lots of areas there, lots of beauty in the animals and the landscapes. When Ryan and I talk about where we want to go next, it's on the top of our list.
5
She's no tree hugger (literally, anyway)
I hate wood. The feel of unfinished wood. Untreated wood, splinters or anything like that. Two toothpicks rubbing together? That's like nails on a chalkboard for me. I also can't have Popsicles, because I can't handle the wood when you get to the end, and I can't hold the stick with my fingers, I have to wrap it in something. I'm a weirdo, I know.
Coming Soon: Hear more from Manske about how she got into covering race car driving, what it was like meeting President Obama, and why Indy is different from NASCAR.