Following Up
From the executive editor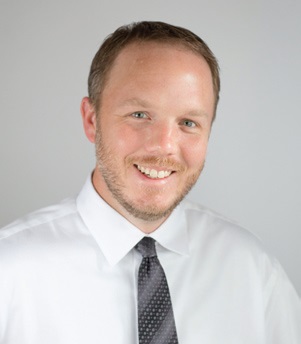 FUNNY THING about the stories we publish: They keep going after we print them. Here are just a few things worth updating:
Remember Cheryl Stearns? She's the skydiver we featured in our February issue. In the fall of 2014, she was closing in on an incredible 20,000 career skydives when she was struck by a car while riding her bike. The accident left her grounded and, for several months, depressed. When we published her story, she was stuck on 19,987 jumps, and she didn't know whether she'd get to 20,000.
In early April, doctors cleared her to jump again. The former U.S. Army Golden Knight flew to California to run the skydiving school that bears her name. And on April 20, she went up in a plane with 23 friends who'd come from nine different countries, and together they jumped in formation to celebrate No. 20,000. She landed one centimeter from the target and told me in a text message the next day, "Got a 0.01 on the 20,000 and had cake."
Remember Ryan Lochte? He's the gold-medalist on the cover of that February issue who's training with Charlotte's swim-whisperer, David Marsh. People tell me Lochte is a heartthrob, so I suppose it's big news that he's off the market. WCNC reported in May that he has a girlfriend. Her name is Amanda, and she's from Charlotte. They met at a bar.
Remember James Ford, who was on the cover of the Charlottean of the Year issue in December? We're bringing James and some of the other honorees back together next month for a midyear conversation about making Charlotte a better place. The event is scheduled for August 19 at BB &T Ballpark. Check our website this month for more information.
Have you met Ron Stodghill? I planned to give him a full introduction in the June issue, but those plans changed after we learned that writer Cole Waddell passed away. Ron last month took over what I believe is one of the most important printed pages in the city—the back page of your city magazine. He's more than qualified. He's worked at The New York Times and Time Inc., along with several other national publications. He was a Nieman Fellow at Harvard University in 2001.
Ron came to Charlotte for the same reasons many of you did, moving here in 2008 from New York to give his kids a more comfortable place to grow up. He worked as a columnist for The Charlotte Observer for a few years, before leaving to take a position at Johnson C. Smith University. He's a published author, with a new book on the way this fall. And he's grown to love Charlotte, not only for its wonderful characteristics, but also for its flaws. We've changed the name of the column from "Way Out" to "Last Call," and in his second installment this month, Ron gives a glimpse of how our city's personality changes as it grows—and does it by using the simplest of vehicles, our area code.
The response to last month's editor's note on Waddell, the writer who never got to see his first magazine story make it into print, has been overwhelming. I've learned more about Cole in the weeks since, and I can say with certainty that nobody would be more tickled to know that he got "famous" after he died than Cole would be. Thank you for reading and getting to know him.
This is a powerful issue with exceptional stories. From Matt Crossman's feature on a farm for brain injury survivors, to Ken Garfield's story about a son whose father has Parkinson's, to the doctors who are advancing medicine in Charlotte, to Lisa Rab's look at what goes through retiring police chief Rodney Monroe's head every time he approaches a homicide scene, they will deepen your understanding of the people you share sidewalks with.
Michael Graff