Food Event Roundup: Craft dinners and more
All your food-themed events that are happening around Charlotte this weekend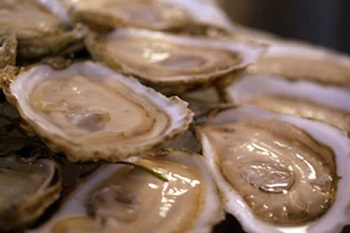 The end of the working week is here and with it are foodie events galore!
BLT Steak: Another installment of BLT's bi-monthly craft beer series is today, Friday, May 29. Chef Ben Miles has created a four-course prix fixe menu of BLT Steak flavors paired with beers from Mother Earth Brewing. The night is an interactive experience where guests will be able to engage with Chef Miles and the expert beverage craftsmen, who will be on hand to share insider knowledge. Festivities start at 7 pm with dishes set to include Alaskan halibut with smoked bacon and Parisian gnocchi paired with Mother Earth's Weeping Willow Wit as well as a coconut cream tart with a macadamia nut crust for dessert – paired with Dark Cloud. Guests interested in attending can purchase tickets at www.bltsteakcharlotte.eventbrite.com.
__________
Mimosa Grill: To celebrate 20 years, Mimosa Grill is presenting family style events including a Family-Inspired Wine Dinner on Wednesday, June 3, beginning at 630 pm with dinner at 7 pm. The dinner will feature a suckling pig from Rock House Farm along with wines from Cambria Estate Winery. Denise Shurtleff of Cambria Estate Winery will be on hand with her knowledge of vintages. Cost is $65 per person plus tax and gratuity. Reservations are limited; call 704-343-0700.
__________
Upstream: The all-things-sea restaurant in SouthPark continues its artisan dinner series today, Friday, May 29 at 630 pm. For $85 per person (inclusive) diners can raise their glasses to the Carolina coast and feast on seafood from Tim Griner, Charlotte Fish Company, and local produce from Mark Robinson of Tega Hills Farm. For reservations, call 704-556-7730.
__________
Food Truck Fridays: If you didn't already know, with the warm weather comes Food Truck Fridays! Every Friday from 5 to 9 pm at the corner of Camden and Park in SouthEnd you can find tons of food trucks ready to dish up whatever you're craving. This Friday Art of Baking; Auto Burger & Fry Guys; Cuzzo's Cuisine; Dan the Pig Man; Hot Box; KO Food Truck; New Wrap Order; Papi Queso; Plated Palette; Roaming Fork; Ruthie's of Charlotte; Southern Cake Queen; Sticks and Cones; and the Tin Kitchen will all be on hand!
__________
BOB Awards: Of course, we have to mention our own Best of the Best Awards taking place tonight, Friday, May 29. Presented by Red Ventures, the party will kick off at The Fillmore Charlotte at 7 pm, concluding at 10 pm. Tickets are $18 for general admission. The red carpet event encourages guests to dress to impress as they meet, greet, enjoy, and eat! Samplings from Amelie's, Fahrenheit, Duckworth's and more will be available.