Food Trends For 2017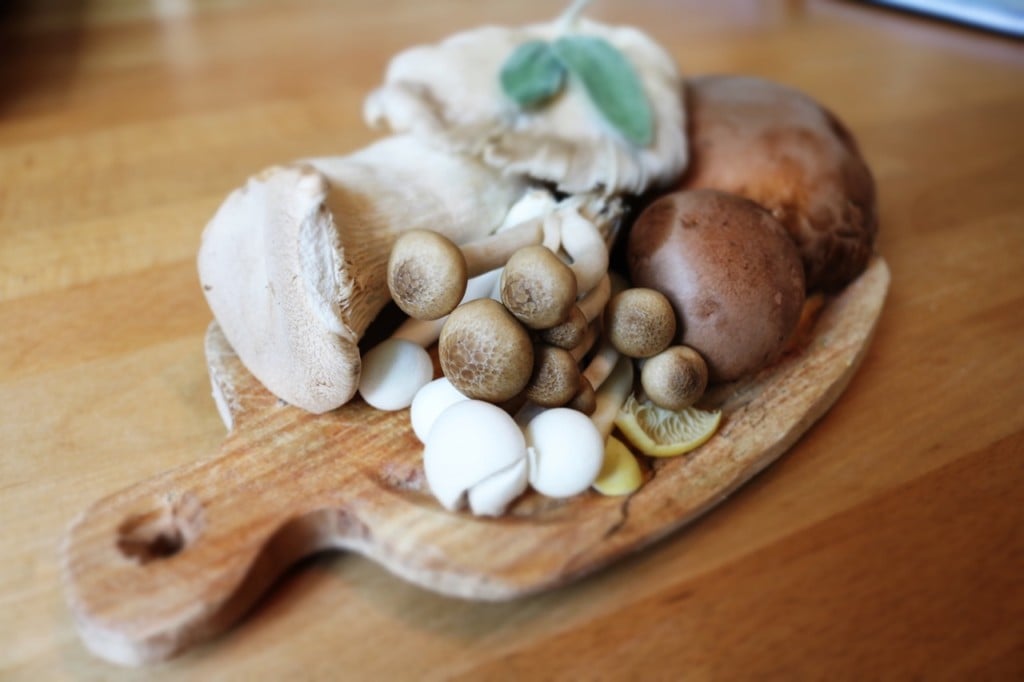 Last year, we did a roundup of trends you could expect to find in Charlotte area restaurants. Here's an updated (but by no means exhaustive) list for 2017; this one also offers suggestions for things to try at home. Also worth mentioning: noodles (not just ramen), alternative cooking oils (such as pecan oil), and smoked meats (and vegetables).
Old School Comforts
Upscale dining certainly has its place, but sometimes people just want good, familiar food. I've been flipping through a bunch of old cookbooks lately and the recipes look a lot like the ones I'm seeing in magazines and on menus now. Think of dishes like beef stroganoff, Salisbury steak, chicken pot pie, and all kinds of casserole. Nostalgic home cooks (and a lot of chefs) are referencing dishes that they grew up with and the results—especially when paired with good company—can be just as satisfying as that more cerebral dish dusted with powder and dotted with fluid gel.
Champagne & Caviar
There is still room for decadence, however, especially in two of its finest forms. Twice in the past month, I've had the good luck to enjoy caviar with crème frai̛che…on a potato chip. This blini replacement delivers an addicting crunch and may further prove the point that comfort foods will find their way onto even upscale menus.
A few years ago, rosé wines went from something people snubbed to a must-have for summer nights in the Queen City. Last year, it suddenly seemed like every trendy t-shirt and Facebook meme began to reference Champagne. (I wonder if we have Kim Kardashian to thank for this. I hope not.) If you're a wine enthusiasts, go a step deeper in 2017 and discover grower's Champagne, if you haven't already. Think of it as farm-to-table bubbles.
Familiar Champagne brands, such as Krug and Ruinart, are known for producing wines made from grapes they've purchased from growers. Their main goal is consistency. Grower's Champagne, such as Chartogne-Taillet's Montagne de Reims, is made by the same estate that owns the vineyard (or vineyards) from which the grapes are sourced. In this case, the quantity produced is usually much lower and variation is welcomed, with the main goal instead being the best expression of terroir possible.
Them Bones
This past weekend, I decided to make pho broth from scratch and had a surprisingly hard time getting my hands on beef bones, because stores were having a hard time keeping them in supply. My guess was that cold weather inspired a few folks to spend a day in the kitchen making stock or bone broth. As I bought the last couple pounds of beef bones, the butcher told me that people were buying his to roast the marrow. I'm impressed, Charlotte.
Asian Vegetables
I mentioned last year that herbs and vegetables would gain a larger share of the plate. And end up in your dessert. This trend will continue into 2017. A number of celebrity chefs can be thanked for this, including San Francisco's Aaron London, who famously made meat the side dishes at his restaurant, Al's Place. Yotam Ottolenghi's popular cookbooks have offered a lot of Mediterranean and Middle Eastern inspiration to cooks seeking plant-based recipes.
This year, expect vegetables frequently used in Asian cooking get more attention, because Asian cuisine in general is getting more attention. Eater says that 2017 is the year that Korean food "fully arrives." I'd personally be thrilled if that comes true, but there's also a lot to discover in traditional Filipino, Laotian, and Vietnamese cooking, for example. I'm seeing more mention of restaurants and cookbooks specializing in these cuisines.
Asian vegetables like lotus root, daikon, and galangal are showing up on the plate, even at restaurants where I wouldn't expect them. Besides an international market, a good spot to find these for home cooking is the farmer's market. As we roll into early spring, you'll find culinary gifts like the succulent and versatile tatsoi, gai lan (Chinese broccoli), and countless mustard greens. One of my favorites, called "Carlton," is mild, juicy, and slightly sweet. It's versatile as well; use it in your morning smoothie, toss it in a soup just before serving, or add it to your stir fry. I find it at Coto Family Farms' stand at the Atherton and Yorkmont markets.
One last note: While not technically a vegetable, I'll throw seaweed onto this list as well. You're probably familiar with nori thanks to your favorite maki, but get to know the many others out there as well. These sea vegetables such kombu, dulse, arame, and laver are worth incorporating into your diet; they're loaded with minerals and have virtually no calories.
Mushrooms
Growing up, I insisted that every batch of spaghetti we made have mushrooms in the sauce. (We ate a lot of spaghetti.) This often meant opening a four-ounce can of Green Giant sliced mushrooms, if we didn't have fresh ones on hand. If we did, they were probably regular old white mushrooms.
There's nothing wrong with those, but more flavorful mushrooms such as shiitakes, cremini, and portobellos have since become grocery store standards. You might even see oyster mushrooms mixed in with them.
Lately, though, I've seen people buying less common varieties more often—at the store and the farmer's market. King trumpets, hedgehogs, enoki, beech mushrooms, and the funky-but-delicious wood ear mushroom: each of these are worth exploring. I've started roasting sliced trumpet and beech mushrooms until they become golden and crispy, then serving them on top of sautéed green beans. The trouble is, they're so good on their own that most of them don't make it onto the dish.