Food (Truck) Fights
New rules could hurt the industry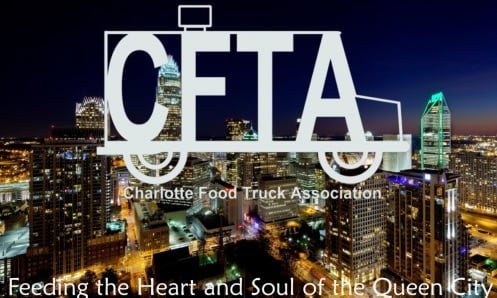 If you haven't heard, Charlotte's many food trucks are on the brink of a fight with Charlotte's powers-that-be, who are proposing new rules that could hurt the mobile food industry.
The city planning staff is weighing a new ordinance that could affect food trucks by limiting how many times the vendors are on or at a specific site and where they are allowed to set up. One rule, according to the Charlotte Observer, would prevent the food trucks from operating within 100 feet of a restaurant, nightclub, or bar. Obviously, selling food out of a truck in uptown would be greatly impacted if such a rule was put in place. It's generally thought that restaurant owners have asked the city planning staff to help defend their turf. More of the regulations would include:
Prohibit food trucks from accepting requests to provide service in residential neighborhoods for parties, HOA events, neighborhood block parties, weddings, and other special events.
Restrict food trucks from accepting requests to provide service to offices and businesses that are not in officially zoned office parks.
Force food trucks to park at least 100' from the nearest restaurant or bar. This would affect the many craft breweries that rely on the trucks to provide meals to their customers.
Prohibit food trucks from gathering more than one time a week in a specific location.
Require food trucks to receive a special permit from the city to gather in groups larger than four trucks.
Require food trucks to purchase one permit for every three locations where they plan to serve.
To battle the potential ordinance, Karen Trauner, wife of David Trauner who owns and operates the Sticks and Cones ice cream truck, wrote up a petition which nows has thousands of signatures belonging to food truck owners, fans, and concerned citizens.
To read the full story, head over to Charlotte Observer or Charlotte Business Journal. Check out the full Charlotte Food Truck site here with more than 30 food truck sites and info hosted within.