Football Finale, Valentine's Day Bar Crawl, Valentine's Day Bubblyfest and More, Feb. 11 to Feb. 14
From a Cuddle-You-So-Hard bar crawl to an anti-Valentine's Day singles party, Valentine's Day weekend has something for everyone.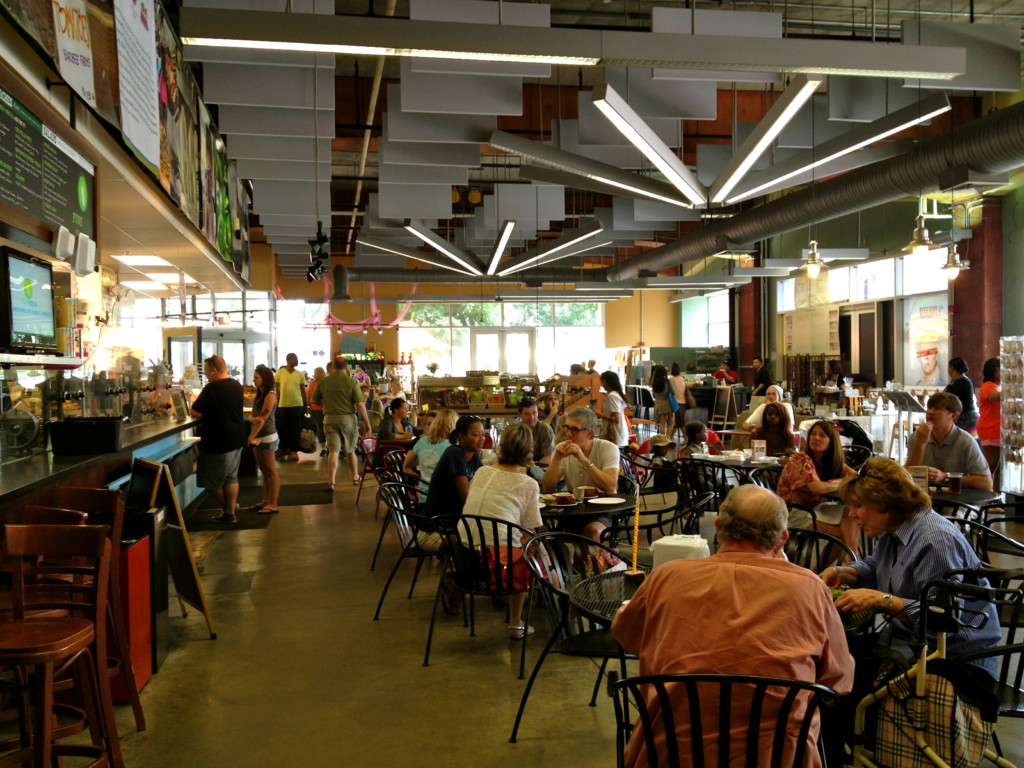 Love is in the air, Charlotte. But, apparently, so is booze, booze, booze. We had no idea Valentine's Day had so many bar crawls and liquor-laced events associated with it. This weekend, we counted at least three bar crawls alone! Whether you have a valentine or not, it's looking good out there. See y'all out there!
Thursday, Feb. 11
Third Annual Football Finale
Now in its third finale, the Charlotte City Club brings together former National Football League stars to break down the Super Bowl's biggest plays. Your $54 ticket gives you food, drink, parking, access to the silent auction and, of course, entertainment from NFL players. Proceeds from the evening benefit Dress For Success Charlotte, an organization dedicated to giving local women economic independence through career advancement and job retention. The party starts at 5:30 p.m. at 121 W. Trade St. Buy tickets here.
Taco Sociale
Debuting this week at Vida Cantina is a welcomed edition to your post-work Thursday. Starting today and repeating every Thursday, this taco party features $2 tacos, $3 Corona Lights and $4 craft beers. This sounds dangerous. This free event is at 210 E. Trade St. from 5 p.m. until 7 p.m.
Friday, Feb. 12
Valentine's Day Bar Crawl
With two days left until Valentine's Day, this may be your best bet to find that special someone before the day arrives. For $12, you'll get more than just a soulmate, including a free buffet at Whisky River from 7:30 p.m. until 10 p.m., free entry to Suite and two other EpiCentre bars, access to the Nuts and Bolts singles party at Whisky River and the chance to win raffle prizes. The event is at 210 E. Trade St, and you can register and buy your ticket here.
Bubblyfest – Valentine's Day Edition
Bring your sweetheart along tonight as Bubble invites you to sip four different rose champagnes. A $38 ticket gets you four glasses of rose and admission to Bubble, 210 E. Trade St. Can you feel the love tonight? The party starts at 8 p.m. Buy tickets here.
Sip and Shop Valentine's Day Edition
It's not too late to get your valentine something sweet. Along with the usual vendors, Seventh Street Public Market welcomes 13 local artisans and four fashion trucks (out front, obviously) today for a Valentine's Day Sip and Shop. The free event is from 2 p.m. until 8 p.m. at 224 E. Seventh St.
Love Stinks, Let' Drink!
Blackfinn Ameripub, 210 E. Trade St., hosts this anti-Valentine's Day party for the bitter Charlotteans out there. The free event starts at 9 p.m., but you must register here.
A Night in Rio
Get a taste of Carnaval tonight right here in Charlotte. The Latin American Coalition hosts this evening of live music, samba dancing and more. The Brazilian party starts at 7 p.m. at the Neighborhood Theatre, 511 E. 36th St. Tickets are $15. Buy them here.
Saturday, Feb. 13
I Would Cuddle You So Hard Valentine's Day Bar Crawl
Who knew there were so many Valentine's Day drinking events? Take your Valentine (or, really, just you) to Fitzgerald's, 201 E Fifth St., from 6 p.m. until 7:30 p.m. for registration. From there, you'll go to Connolly's, SIP, Prohibition, TILT, Roxbury and more on your bar crawl o'love. A $17 ticket gets you a great T-shirt, free entrance to all the participating bars, and $3 Corona and Corona Lights at each bar. Buy tickets here, you love monster, you.
Ballantyne Ball
The bougie Ballantyners are throwing this ball for the second year in a row, and you're invited. The cocktail reception begins at 6 p.m. Dress is black-tie-optional, but don't forget your mask to this masquerade-themed ball. Tickets are $200, and the masquerade fun is at the Ballantyne Hotel, 10000 Ballantyne Commons Parkway. Proceeds benefit The Sandbox, an organization dedicated to enhancing the lives of children in Charlotte who have life-altering illnesses. Buy tickets here.
Pre-Valentine's Day Speed Dating for Busy Professionals
Well, the name pretty much says it all. If you're too busy to set aside half an hour for a coffee date and you can only manage 14 seconds (we exaggerate) with a possible soulmate, this is for you! The event is at VBGB, 920 Hamilton St., from 6 p.m. until 9:30 p.m. Tickets are $20 and include a free drink and a potential to get engaged. Buy tickets here.
Sunday, Feb. 14
Stupid Cupid Bar Crawl
Seriously, though, there must be something about this holiday and getting people drunk. We just can't put our fingers on it, though! A $33 ticket gets you free entrance to Helles and Dunkel, Slate Billiards, Hot Taco and All-American Pub; a t-shirt; food and drink "incentives" – whatever that means; a glass of Champagne and a chance to win raffle prizes. The crawl begins at 3 p.m. at 222 E. Bland St.
Valentine's Day dinners
For this romantic of all evenings, we already wrote about the best Valentine's Day menus here. Bring your honey and share the love. Happy Valentine's Day!
Verify dates, times, prices, and other info at the web addresses listed for each event.
Be sure to bookmark www.charlottemagazine.com/Blogs/Dusk-Till-Dawn to stay plugged into Charlotte's nightlife and social scene. Click here to sign up to receive the weekly Dusk Till Dawn e-newsletter.
Want your event featured in Dusk Till Dawn? Follow me on Twitter @Jared_misner and let me know about your event, or send me an email at dusktilldawnblog@gmail.com.
Send Jared an email at DuskTillDawnblog@gmail.com, or send him a tweet @Jared_Misner.

Also by Jared Misner:

→This Weekend's Social Events
→Bowling For Books, First Friday Fort Mill, Electric Luau Party, Soulmatic Carolina Music Fest and More, Aug. 6 to Aug. 9
→The Moon Walk, Candy Fest, Silly String Party, Booze Cruise and More, July 30 to Aug. 2
→Christmas in July, More Christmas in July, National Dance Day, National Tequila Day and More, July 23 to July 26