For the LOVE of Shopping
Valentine's Day sales are happening across the city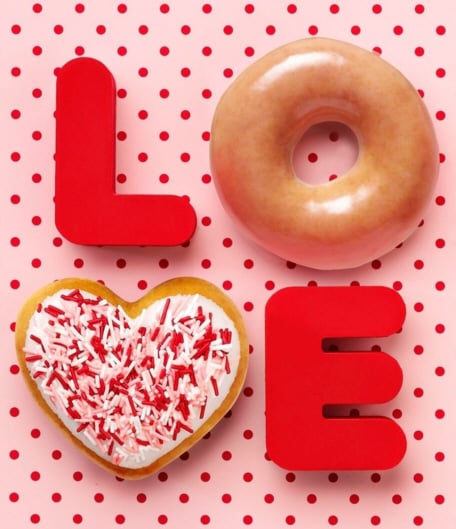 Valentine's Day has often been mocked as a "consumerist" holiday created only to boost the sales of greeting card companies and the people who make homogenized chocolates in heart-shaped boxes. Well, here in Charlotte it's a consumer holiday of another kind: one filled with discounts, sales, and special events in stores all over the city. That's the kind of consumerism I can devote my heart to! Here's a round-up of some of the sales you won't want to miss this February 14:
Cupid Crawl – Your home gets a little love during this three-day event which includes discounts and give-aways from Mrs. Howard Max & Co., abode, Isabella, Lucy & Company, Post & Gray, Ladonna Antiques & Interiors, Luxe Home Couture, Interiors Marketplace, Jenko's, Cinch, and Acquisitions. Sale starts Friday (from 10 a.m. to 5:30 p.m.) and runs Saturday (11 a.m. to 4 p.m.) and Monday (10 a.m. to 5:30 p.m.).
Laura James Jewelry Pre-V-Day Sale – If you were hoping to get some Laura James jewels for Valentine's Day, you might want to tell your significant other about this pre-sale happening this Thursday Feb. 10 from 10 a.m. to 6 p.m. when they can get 15% her beautiful designs.
Monkee's of Lake Norman Loves their "Friends" – Are you Facebook friends with Monkee's of Lake Norman? If not, you might want to click on over there right now and become one, because they're offering a special deal to their Facebook followers: an additional 50% off of sale items now through Saturday. They'll also give you 20% off of any new arrival item if you bring in a full-size toiletry product to donate to the Jeff Gordon Children's Hospital and Advocacy Center for Abused Children.
The Pink Hanger Clearance Sale – Don't have a cute dress for your Valentine's Day dinner yet? You're in luck. TPH's clearance sale starts this Friday, Feb 11 at 10 am. It includes deep discounts on stuff you can wear right now, as well as great finds on the under $50 and under $25 racks. Also, if you shop this weekend you'll get a free gift when you purchase two sale items and champagne to sip while you shop.
Lisa Sherry Interieurs – The fabulous miss Lisa Sherry is cleaning out her inventory to get ready for spring which means you get to take advantage of price cuts up to 75% off on everything in the store (307 W. Tremont).