Forget Food Trucks—This Fashion Truck Rally is a Must-Attend
Shop these stylish boutiques-on-wheels at Saturday's Harvest Fest.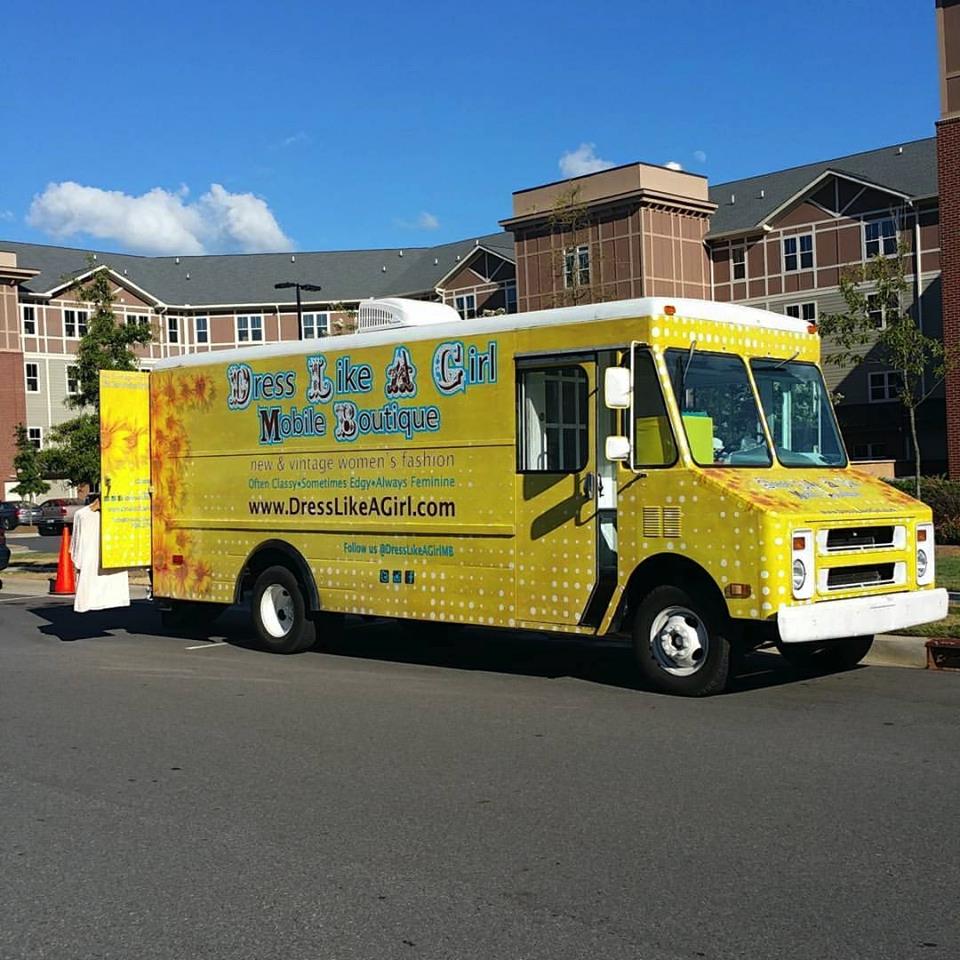 It seems Charlotte has an affinity for making things mobile. Food trucks have rolled into the dining scene, and now there are fashion trucks to hop aboard. Exactly what they sound like, fashion trucks are boutiques on wheels, popping up at festivals, breweries, and special events to offer a unique shopping experience for those who enjoy the stylish hobby.
And just like you can catch a variety of culinary creations at Food Truck Fridays, you can get a mini mall-on-wheels at fashion truck rallies. Yep, fashion truck rallies are a thing, and there's one happening this Saturday (Oct. 14) at 7th Street Public Market's Harvest Fest in uptown.
Harvest Fest will start at 11 a.m. and go until 6 p.m. at the Market. In the parking lot across from the Market, you'll see a small gang of fashion trucks to shop. The trucks participating are:
Each truck has its own merchandise specialty. The Sole Addiction is a "shoetique," and Dress Like A Girl (DLAG for short) carries comfortable, feminine, and flowy clothing suitable for women of a variety of shapes and sizes. The Marketplace, a fan favorite, sells fair-trade merchandise from around the globe—they work with different organizations worldwide to source, and sometimes design, anything from clothing to home decor. These fashion trucks are all run by Charlotte entrepreneurs (all women, let it be noted), and they're a great way to shop for yourself or a loved one while keeping revenue and employment local.
Of course, some people may be a little apprehensive about shopping in a truck—it is a bit smaller than a traditional brick-and-mortar, after all. But Tameka Marsh, owner of DLAG, says the experience is not much different than a regular store. If anything, it's more customized and personal.
"As the owner and buyer for my business," she says, "I know all of my inventory. I know how it fits. I know my color selections, and I know my styles."
She also notes the obvious benefit of being able to tangibly try-on and feel the clothing before you buy it, unlike online shopping.
One of DLAG's best sellers is its officially licensed Carolina Panthers merchandise for women. Marsh says, "Most of my styles are things you will not find in traditional sporting goods stores. I love when customers rave about the quality and uniqueness of my Panthers offerings!"
DLAG does carry some winter Panthers gear for men, as well.
In addition to the fashion truck rally (which usually only happens twice a year during spring and fall), Harvest Fest will feature live music on the patio starting at noon as well as plenty other outside pop-up vendors. Inside 7th Street Public Market, the usual 13 small businesses will be open, with select vendors offering fall-themed food and drink specials.
Visit Fashion Trucks of Charlotte's Facebook Page for fashion truck rally news and truck appearances.