Formerly Homeless Charlotte Man Headed to Hollywood on 'American Idol'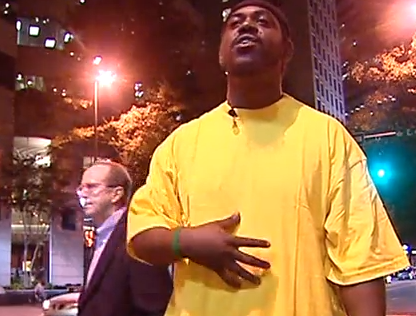 Rodney 'Nayo' Barber said four years ago he was homeless and singing on the streets of uptown Charlotte for tips.
On Wednesday's episode of American Idol, the 27-year-old Barber told the judges his life had greatly improved since then. He is now "paying it forward" by giving away half of his tips to others who are struggling, he said. That was enough to impress the judges, but what garnered Barber the coveted 'golden ticket' was his rendition of Edwin McCain's I'll Be. They were blown away by his powerful, booming baritone and granted him a trip to Hollywood. He will now attempt to make it on the popular singing competition show as a regular contestant.
Barber's story also resonated with fans of the Fox series. Several people posted their support on Twitter.
Video of the audition was not immediately available from Fox, but some intrepid bloggers were able to snag it from the original broadcast. Click here to watch it. Barber's audition begins about 1:15 seconds in.
WCNC photographer Kevin Ridley shot this video of Barber in 2011.
In it, Barber talks about being shot twice in the chest several years ago. He said doctors told him he would likely never sing again, and his speech would be slurred. He called his recovery "a miracle" and a sign from God that he was meant to do something special.
Barber's audition and excerpts from his interviews will be posted soon on americanidol.com/