Four Downs with Panthers Center Ryan Kalil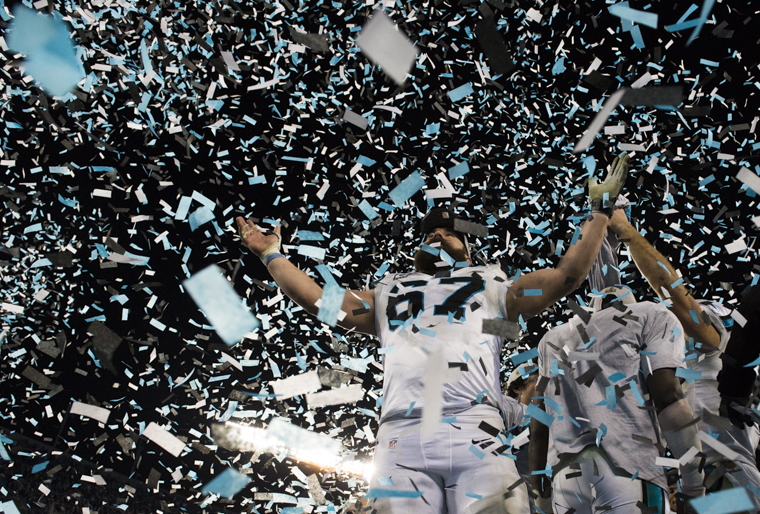 Panthers center Ryan Kalil is this week's subject in our "Four Downs" series.
FIRST DOWN
BV: You were a California kid who played under the bright spotlight at USC in L.A. Which do you prefer – the big-city life or a smaller, quieter place like Charlotte?
RK: There's a place for both. The thing I love about Charlotte is that it's a little slower pace and people are just so incredible and open and welcoming. Guys I've come to know in Charlotte in a short period of time would take their shirts off their back for me if I asked. I don't want to say people in California are rude, but you don't get that in California. Everyone is a busybody, everybody has their own thing and own path, and in Charlotte, everyone is a lot more about helping the community out.
SECOND DOWN
BV: How have you seen the fan base change in the nine years you've been here?
RK: I've seen it evolve with the growth of the city. More people coming in. People forget how young the Panthers organization is compared to the rest of the league, so when I first got here, you still had a very diverse fan base because before there was a team here, there were a lot of teams that people chose to root for. So now you have younger kids going to games 20 years ago who are buying tickets and taking their kids, so we're washing out a lot of those fans who weren't Panthers fans. It's fun and exciting.
THIRD DOWN
BV: You've got a bunch of little ones. Where do your kids like to go around town?
RK: We go to Freedom Park a lot, Discovery Place – they love that. We have a season pass there. Then they have a bunch of various activities that they do that keep us pretty busy.
FOURTH DOWN
BV: And now, the easiest one – what's your favorite Charlotte-area restaurant?
RK: Oh man, that's tough, being an offensive lineman, there's too many of them. I have too many relationships now that I've gone to so many of them that I can't just pick one.
BV: Cowbell is one, right?
RK: Cowbell is up there.
BV: You have a go-to order?
RK: Either the Danny California or Big Will's Breakfast. But, I have too many relationships now that I've gone to so many of them that I can't just pick one. Stagioni is up there; Roosters is up there. It's hard to name just one.