Four Downs With Panthers Linebacker Jeremy Cash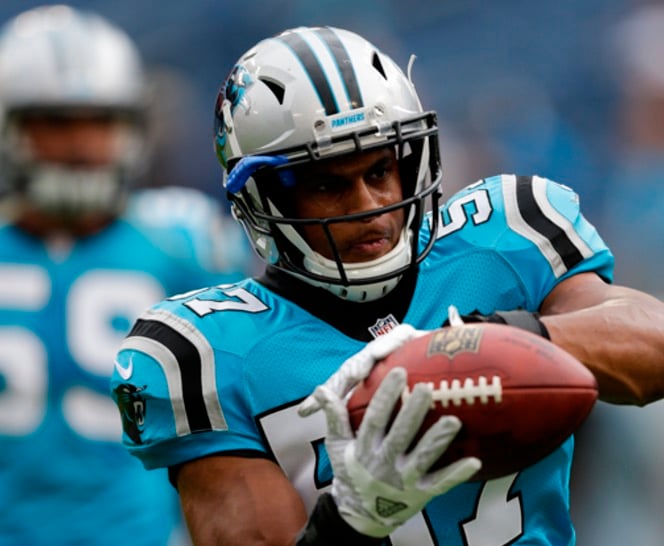 First Down – Fan Submitted Question
BV: Let's start with this from Amanda on Twitter: She's noticed you post baking pictures on Snapchat, so she wants to know your favorite thing to cook.
JC: I don't know, man. I'll be honest with you, each week, baking and cooking are my releases from football. So every Monday night or Tuesday, depending on how I'm feeling, I just try to create something new. Last night I made a pecan pie for the first time, and it came out really good! Last week I made a pumpkin cheesecake. The week before, it was a strawberry cake with strawberry buttercream icing. I just try different things, and for the most part, it always turns out pretty good.
BV: Is it always desserts?
JC: That's just been recently. I cook every night, but that's something to change it up a little bit.
BV: Do you get into full meals?
JC: All the time. I'm actually starting my Thanksgiving cooking tonight. I'll be making collard greens, frying a turkey, got a couple desserts. I do it all.
BV: How many are involved in that feast?
JC: I'm actually going over to my best friend's. He's the first person I met when I went to Duke and he lives in Charlotte now. So I'm going over to his family's house and just bringing some meals over so everyone can have it. It's going to be a good time.
Second Down – Turkey, cont.
BV: Do you fry the turkey?
JC: Yeah.
BV: Outdoors?
JC: Oh, of course! Those are the things I enjoy. Going out on the grill, using the propane tank. I was nervous the first time I used the propane. Last Thanksgiving was the first time I fried a turkey, but it came out amazing. So that's going to be something I continue every Thanksgiving.
BV: I had the same nerves when I started doing it. You see those YouTube videos of exploding turkeys, but then think, "I can't be that dumb."
JC: Yeah, "I'm not going to be that guy."
Third Down – Restaurants
BV: Do you have any favorite restaurants in Charlotte yet?
JC: Vapiano's in Uptown Charlotte. They serve fresh pasta and different pasta meals. It's absolutely delicious. I love that place.
BV: Have a go-to meal there?
JC: I just try different things on their menu every time I go.
Fourth Down – Music
BV: Since we've only talked about food, I need to varying it up just a bit. So what were you listening to on your way over here today?
JC: Probably country, to be honest with you. I like all different types of music. Except heavy metal.