Four Downs with Panthers Linebacker Luke Kuechly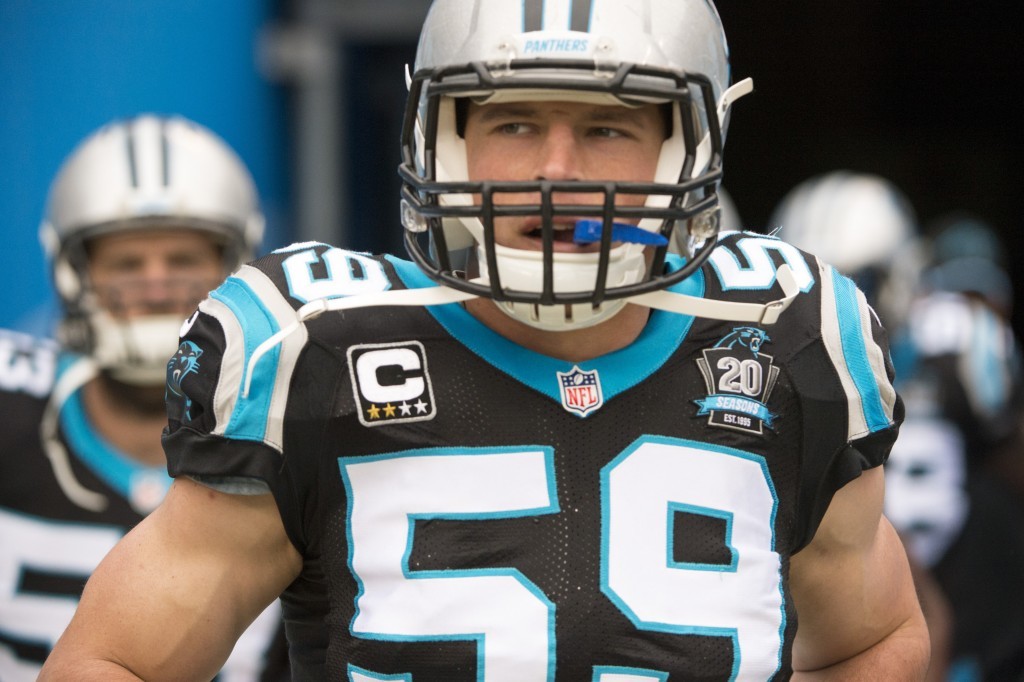 Carolina Panthers linebacker Luke Kuechly is this week's interview subject in our "Four Downs" series.
FIRST DOWN
BV: The extension you signed just before the season means you'll be in Charlotte through at least 2021. You're from Cincinnati, but this is pretty much your second home now?
LK: "It's great. I've enjoyed my time here and now I can figure out more of what I want to do. I think there's a lot of opportunities to fish around here. I was looking at that last night, where I can fly fish. Hopefully this offseason I can do a little more of that. The beach is close and it's not terribly far away from Cincinnati, so that kind of works out for me, too."
BV: So you've found some good fly fishing spots?
LK: "Nah, I got some ideas. I need to look into it a little more."
SECOND DOWN
BV: You've been a renter. Have you bought a home yet?
LK: "No, I'm always on the prowl. I just haven't found anything."
BV: But you are looking to buy?
LK: "I'm very casually looking. I don't need anything right now, but if something strikes my eye, I'll pounce on it."
THIRD DOWN
BV: They're both called the Queen City, so how would you compare Charlotte and Cincinnati?
LK: "I think Charlotte is closer to a lot more stuff. You have the mountains; you have the beach. In Cincinnati, there isn't quite as much. But Cincinnati's where I'm from, and it's always going to have a spot for me."
BV: Do you miss the Ohio snow?
LK: "I miss the snow; I don't miss snow melting, like when it gets all slushy. I like it when it comes down and it's pretty for a little while. If it could melt really quick, that'd be great."
FOURTH DOWN
BV: What's your favorite restaurant here?
LK: "I have three different ones. I like Ilios Noche down on Park Road. I like Cowbell, Roasting Company, and Thai Taste."
BV: But that's four.
LK: "Yeah, I don't have a favorite one; I kind of go in phases. If I'm going to eat somewhere right now, that's where I'm going."
BV: Do you have go-to orders at each?
LK: "Thai Taste is the pad thai. Roasting Company is the buffalo chicken wrap. Cowbell's a burger; I don't have a specific one. Ilios Noche is usually something different, too."
BV: So is it hard for you to go out without being bothered too much?
LK: "I think it just depends on where I go. Like certain spots like those restaurants, that's why I like going there because they're usually low key. … People just want to say hi and say good luck. People here are nice and they want us to do well. They're very supportive, they like talking about football, so that makes it really fun."