Four Downs with Panthers Linebacker Shaq Thompson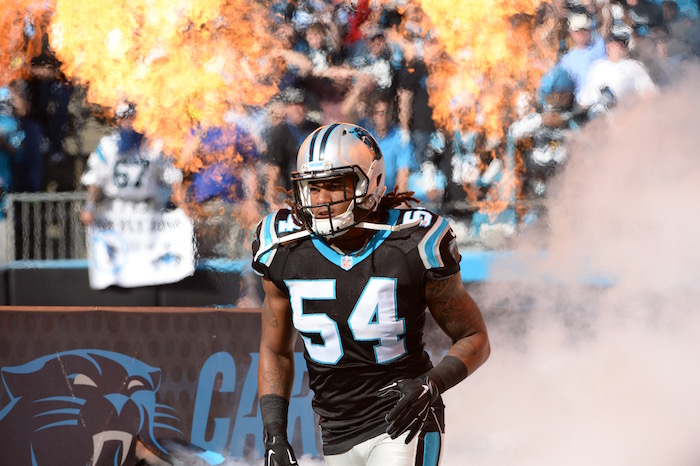 Panthers linebacker and first-round pick Shaq Thompson is this week's subject in our "Four Downs" series.
FIRST DOWN
BV: Now that you've been here a few months, what do you make of Charlotte?
ST: I love it. I still see it growing. There's some nice people where I stay. The store I go to, they're nice."
BV: Which one's that?
ST: A little 7-Eleven. They always talk and they know how to treat people. Back West, you may meet some rude people who don't even speak to you, so I notice a difference between that.
SECOND DOWN
BV: How often do fans recognize you?
ST: Some people have, but I like it when they don't recognize me.
THIRD DOWN
BV: Yeah, you really seem like you'd prefer to lay low. So was landing in Charlotte instead of huge city a good thing?
ST: Yeah, people mind their own business. Everybody goes about their business, so that's what I like. It's really relaxing, I'm a relaxed guy, so I fit well here.
FOURTH DOWN
BV: Do you have a favorite Charlotte-area restaurant yet?
ST: I don't really have one, but the closest is Lola's.
BV: Ah, where you helped serve food a few weeks back. What do you get there?
ST: The fried BBQ pork. Once you go fried, you've got to go all the way. So fried BBQ pork, mac & cheese, collards and some cornbread.
BV: Can you get good BBQ out West?
ST: Not this legit. Maybe if you go to a hole in the wall. Those are the best places to go out West, a little hole in the wall.