Four Downs with Panthers Offensive Tackle Michael Oher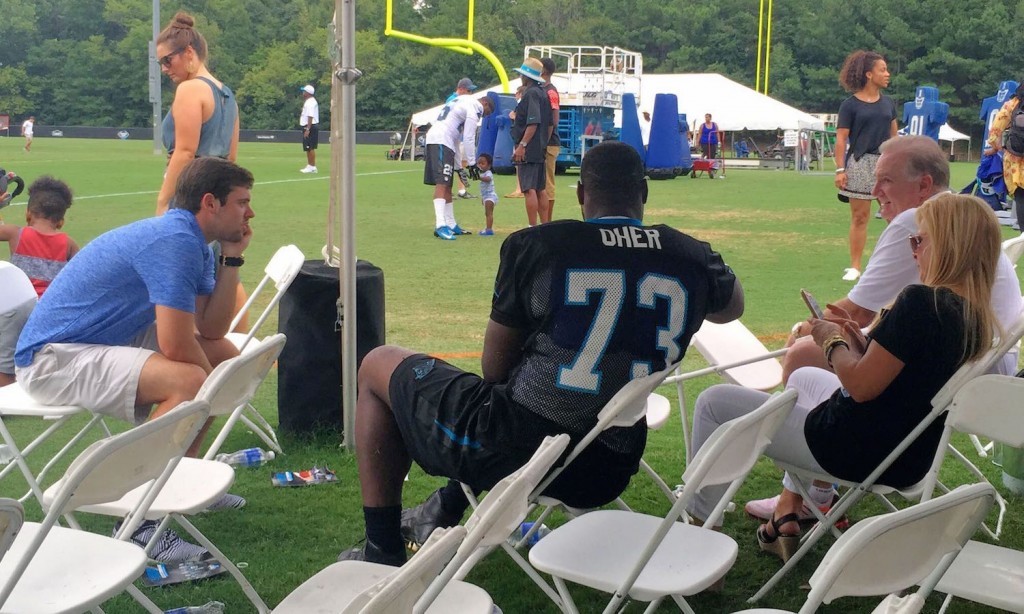 Offensive tackle Michael Oher signed with the Carolina Panthers in March, so he hasn't spent a ton of time in Charlotte just yet. But the Memphis native, who became a household name after his story was told in "The Blind Side," did take a couple minutes to go through a Four Downs Q&A.
FIRST DOWN
How would you compare Charlotte to Memphis?
"It's a totally different city. Charlotte is green, clean, homey. You get a homey feeling from it."
SECOND DOWN
Do you have a favorite restaurant in Charlotte yet?
"Cowfish. I like sushi and they have good burgers."
THIRD DOWN
Which roll do you usually get there?
"The firecracker roll."
FOURTH DOWN
What have been your first impressions of Charlotte?
"People are down to earth. A lot of nice people, good people. And a lot of Panthers fans. They love their team, as far as I can see."